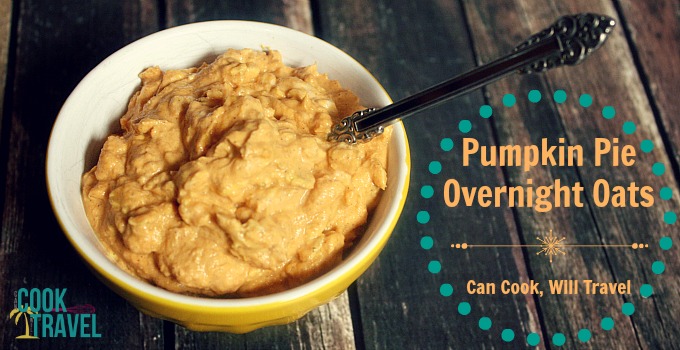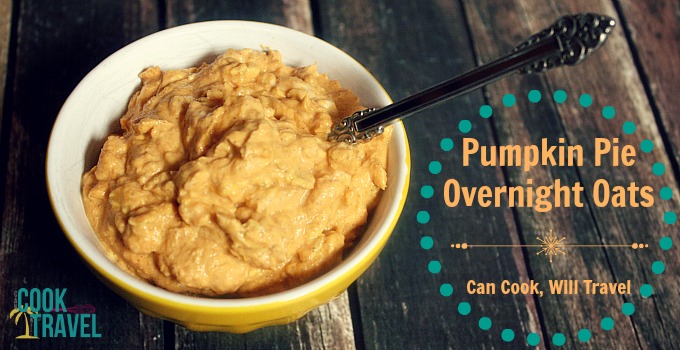 (Recipe can be found on the site Amy's Healthy Baking here.)
Step by Step Instructions:

These Pumpkin Pie Overnight Oats are the perfect option for a fast and healthy breakfast. Here's what you'll need: A mason jar (or container to go in the fridge), Nonfat plain Greek Yogurt (I love Fage brand), a tablespoon of your favorite Sweetener (like Truvia, Stevia, Sugar, etc.), Old-Fashioned Oats, Cinnamon, & Pumpkin Purée. Yep, that's it!

Begin by measuring out your yogurt and pumpkin purée (1/2 cup of each) and add them to the mason jar.

Then in goes the dry ingredients including 1/4 cup of oats, a tablespoon of sweetener of choice, and 1/4 teaspoon of ground cinnamon.

Grab a spoon or small spatula and stir, stir, stir until the mixture is completely combined.

Pop on the lid to the jar, and chill it in the refrigerator for at least 8 hours or overnight.

In the morning, pop off the lid and dig in. You can eat these right from the jar if you're in a rush or serve in a bowl. And that's it, my friends! Easy, quick, and perfect for breakfast on the go! Happy breakfast-ing!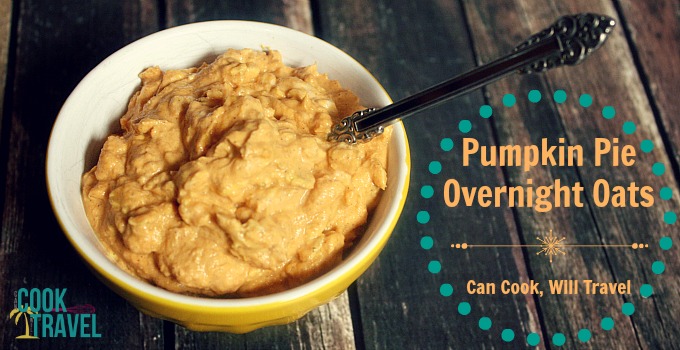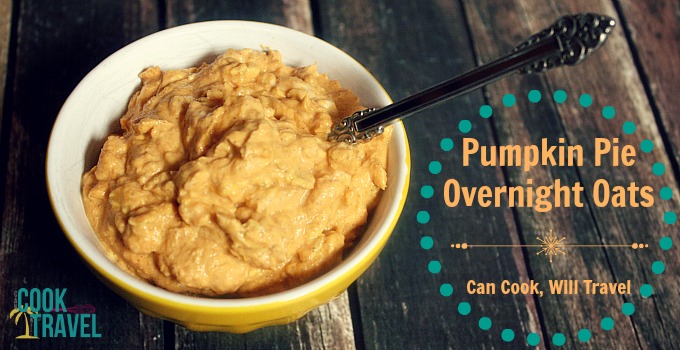 Pumpkin Pie Overnight Oats
You'll find this recipe to be not only easy and convenient but also delicious, and perfect for a busy morning, or to relax and enjoy with a cup of coffee. Happy breakfast-ing!
Ingredients
½ cup (120g) plain nonfat Greek Yogurt
½ cup (122g) Pumpkin Purée
¼ cup (25g) Old-Fashioned Oats (quick oats or whatever oats you have on hand will work as well)
1 tbsp (12g) Truvia (or your favorite sweetener of choice)
¼ tsp ground Cinnamon
Preparation Instructions
This recipe can't be easier. Grab a mason jar or storage container and add all of the ingredients to it.
Stir until the mixture is completely combined.
Put a lid on the container and store for 8 hours or overnight in the refrigerator. Then enjoy!!
0