It's amazing when something small can make your day. Today I'm talking about earbuds. More than that … I'm CRUSHING on my perfect earbuds today. It may seem odd that I'm blogging about earbuds. (Hey, I never claimed to be normal.) But when I come across something fabulous, well I just have to share! You deserve awesome stuff too.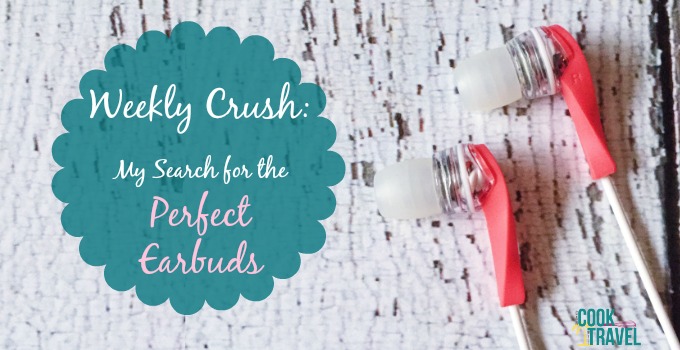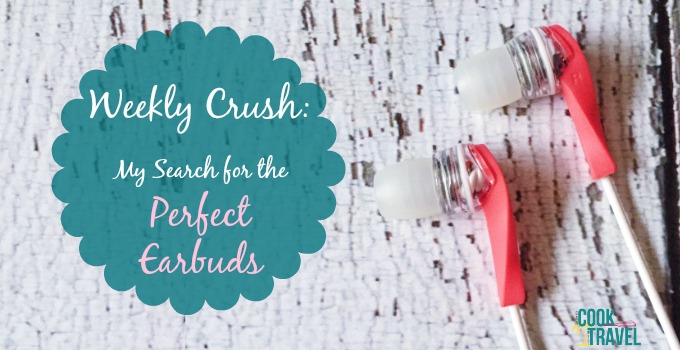 One thing that is "special" about me are my ears. They're SO small. Okay, they're not a side show or disproportionate or anything, but regular earbuds just don't cut it. And it can be a bit of a pain in the arse to find the perfect earbuds that work for me. (Ha! Now I'm foreseeing all of you who know me checking out my ears next time I see you!)
When your go-to earbuds that fit like a glove die on you, you suddenly realize how much you rely on them. Whether it's being on calls, listening to music as white noise while I work, or wearing them when I work out . . . well we get a lot of use out of them! At least this is the case for me.
I was on a family trip when my beloved earbuds starting flaking out on me, and the only option I had was the Apple earbuds my mom has. I know they work for must people, but they are seriously painful for me to wear after a few minutes.
Suddenly I was on a mission to find replacements and fast!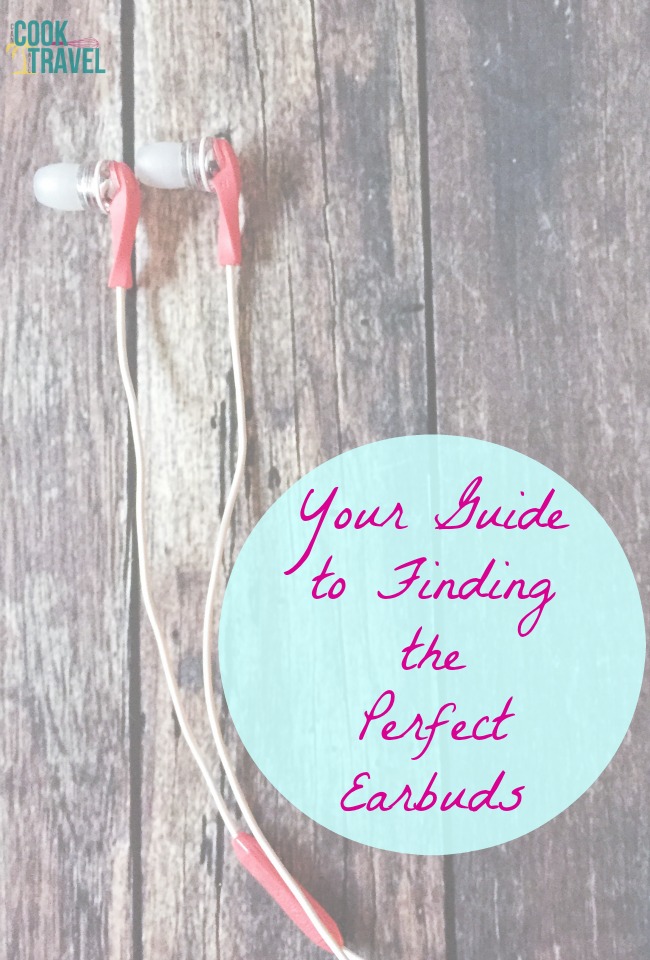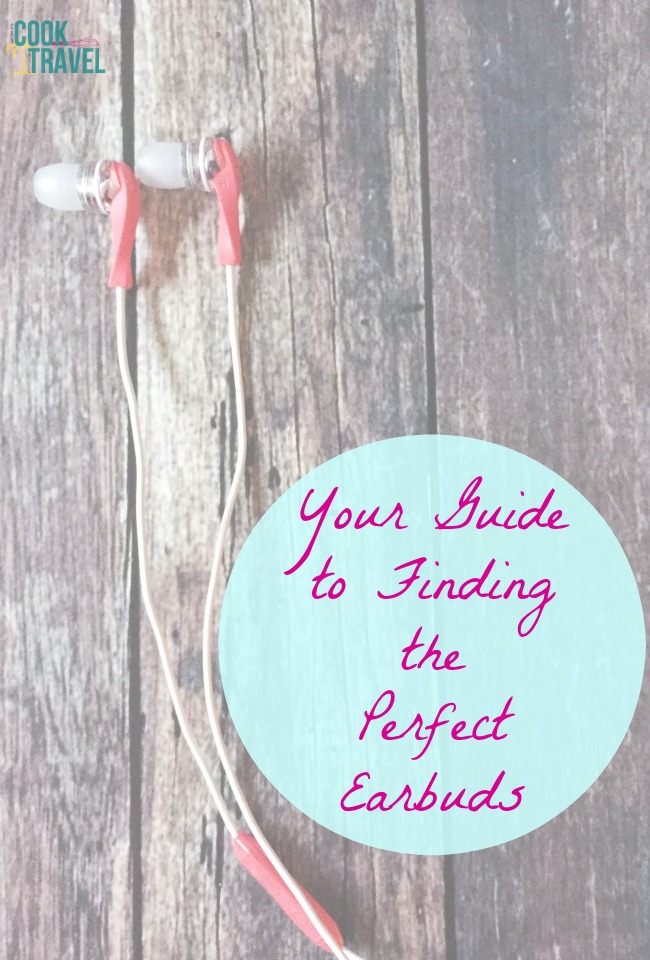 The Makings of the Perfect Earbuds:
It's ALL about size

Whether you're like me and you have smallish ears, or even if you have large ears and you find that earbuds fall out, you can't help but treasure finding a pair that fits comfortably.
Personally I prefer the earbuds that fit into my ear canal, because they stay in place better. This style is also great at noise blocking in comparison to the Apple style, for example.  Plus it's perfect for long flights or trying to help you focus on a project in a busy environment.
The one brand that I have tried a few pairs of earbuds and really like is Skullcandy. The reason they make the perfect earbuds, in my opinion, is because they have different sizes for the earbuds (or gels as they sometimes call them) that come with your order, so you can choose the pads that best fit your ear.
The first pair I bought from Skullcandy years ago included small, medium, and large gels that you could switch out, which was super handy. The pair I just got a few weeks ago came with a small and medium sized pad to choose from. This is great, because you can try them out and see which ones fit the best. This pair is the Wink'd style, which I bought here on Amazon.

Quality, Quality, Quality

Not only do you want earbuds that are great quality for comfort, but you also want the sound to be great.
One thing that really sold me on these earbuds that I just got is that they are specifically for women. They fit our ear canals better.
Skullcandy also made sure that the gels are not only more comfortable, but they are also great sound quality and the gels have a clear coating that keeps makeup at bay. How awesome is that?!

Can You Hear Me Now? A Microphone


Something I really needed with headphones was a microphone. I'm on the phone a lot, and when I'm working around other people or in public, having a mic is super handy (for me and the people around me).
The one thing I noticed is that the mic isn't super clear if my hair is near it, but that makes sense. So usually I pull my hair back in a pony tail and I'm golden, and so is the microphone! I've definitely questioned the people on the phone who aren't hearing the normal background noise they would, which is pretty fabulous all around.

Remotely Possible

I wasn't even considering a remote at first when I was looking for earbuds. But along with the mic is a built in remote officially making these perfect earbuds even more perfect. The remote answers and ends calls, pauses and plays music, and will skip or repeat tracks. How handy!
So next time you're in the market for earbuds, I hope my research, must-haves, and the brand I've grown to love helps you find the perfect earbuds too. With all the technology that we use these days, a really good pair of headphones or earbuds are a game changer.
I can only speak to Skullcandy since that's the brand I've used for a few years now, but I'd LOVE to know what your go-to earbuds are.
Question time: Did you enjoy this post? Please comment below and share . . . because sharing is caring! Tell me about your favorite earbuds!
Stay inspired & turn up the volume!
~Kelli
0