Holy smokes it's already April! And this time of year now that Spring is here, I'm so inspired to cook and bake. I really wanted to bake something that would be a perfect addition to your Easter meal, and that's where these Herb Filled Popovers come in.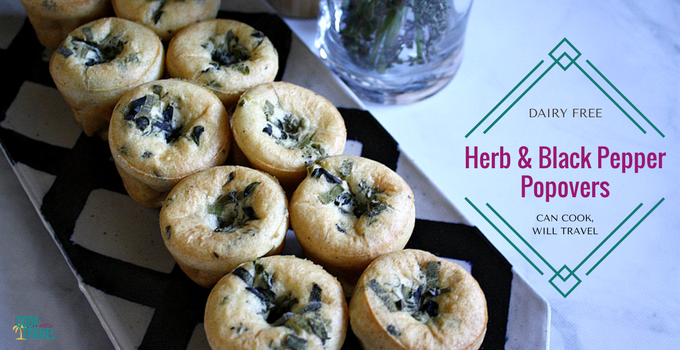 I made popovers one time prior and learned a lot, and they were fabulous. But I was putting off baking this recipe because I didn't have a popover pan. I had used my mom's for that previous recipe, and I think this pan is worth having. Although you can use a muffin tin, but the Herb Filled Popovers likely won't be as light and fluffy.
The key with baking popovers is getting the air to circulate all around the tin, which is why the popover pan is worth the buy. I got this inexpensive one on Amazon and it worked so lovely. These are mini popovers, which I like better than bigger ones, because it's better portion control, and you get more. This recipe easily makes 10 mini Herb Filled Popovers.
One thing I love about making popovers is that it couldn't be easier. Popovers are pretty basic in that you need flour, milk, butter, salt, and then whatever additional flavors you want. Just whisk it all together for a runny batter, and bake away.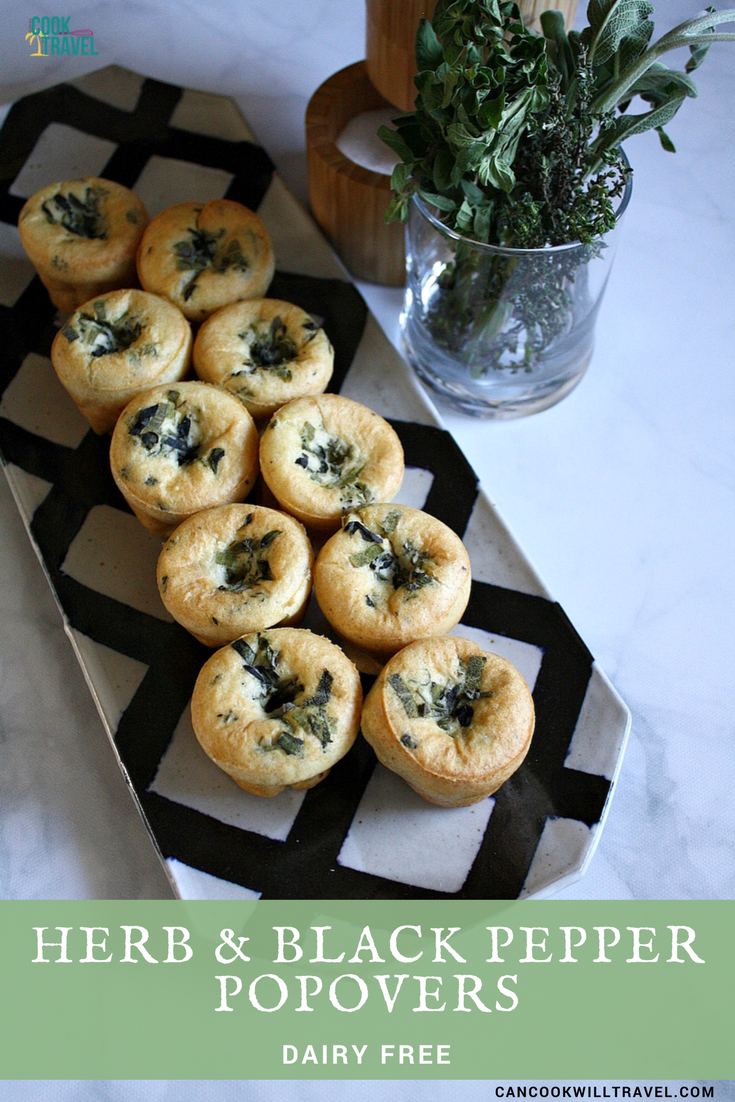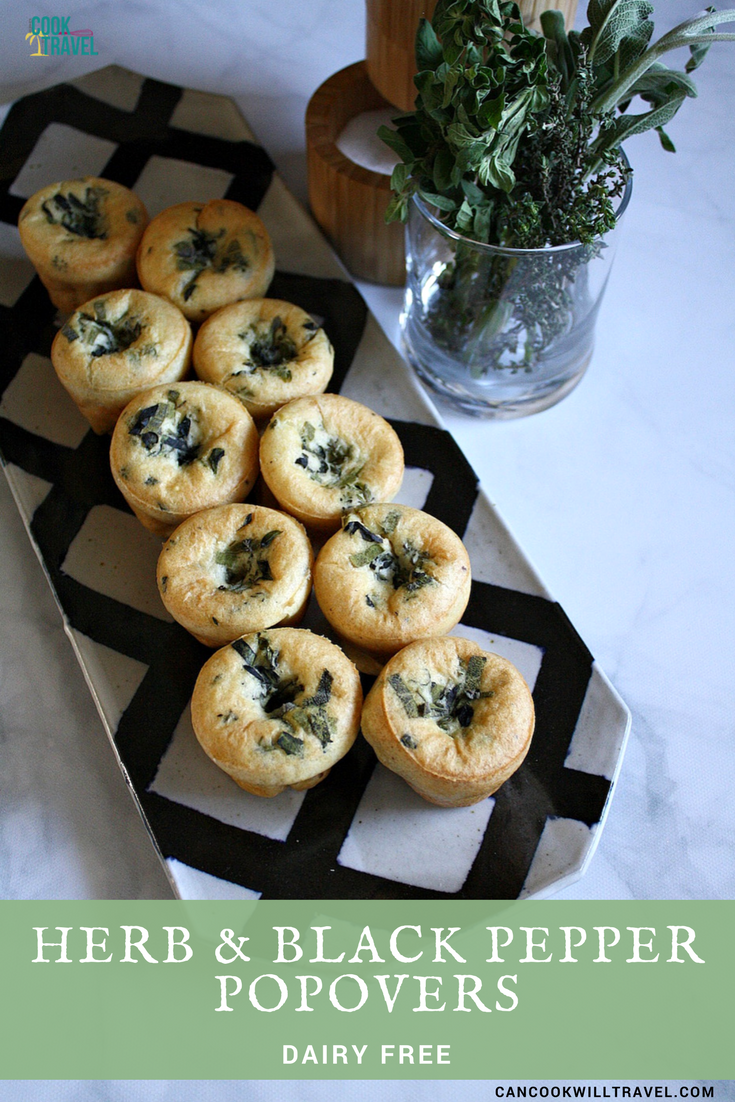 A few things about this particular recipe is that I made a version inspired by the site A Beautiful Mess (love this blog that's run by 2 sisters full of food, DIY, and more), but I made mine dairy free and added black pepper in addition to tons of herbs. And let's chat about herbs here. I love popovers as is, but adding something extra to them makes them really special. The ABM sisters used thyme, rosemary, and sage, but I swapped out the rosemary for oregano because it's what I could find at my grocery store. This swap perfectly illustrates how you can change up the herbs to suit your taste. And I liked the black pepper for a little added oomph to the Herb Filled Popovers as well.
Making these dairy free couldn't be easier, so you'll swap out the milk for almond milk and the butter for vegan butter. I tried out Earth Balance's sticks of vegan butter, which I looked forward to using to bake with. Honestly this vegan butter is impressive, because this recipe calls for it being melted. It melted like a dream and seriously smelled just like butter. They had me fooled! The black pepper also is a great option to cut the natural sweetness from the almond milk.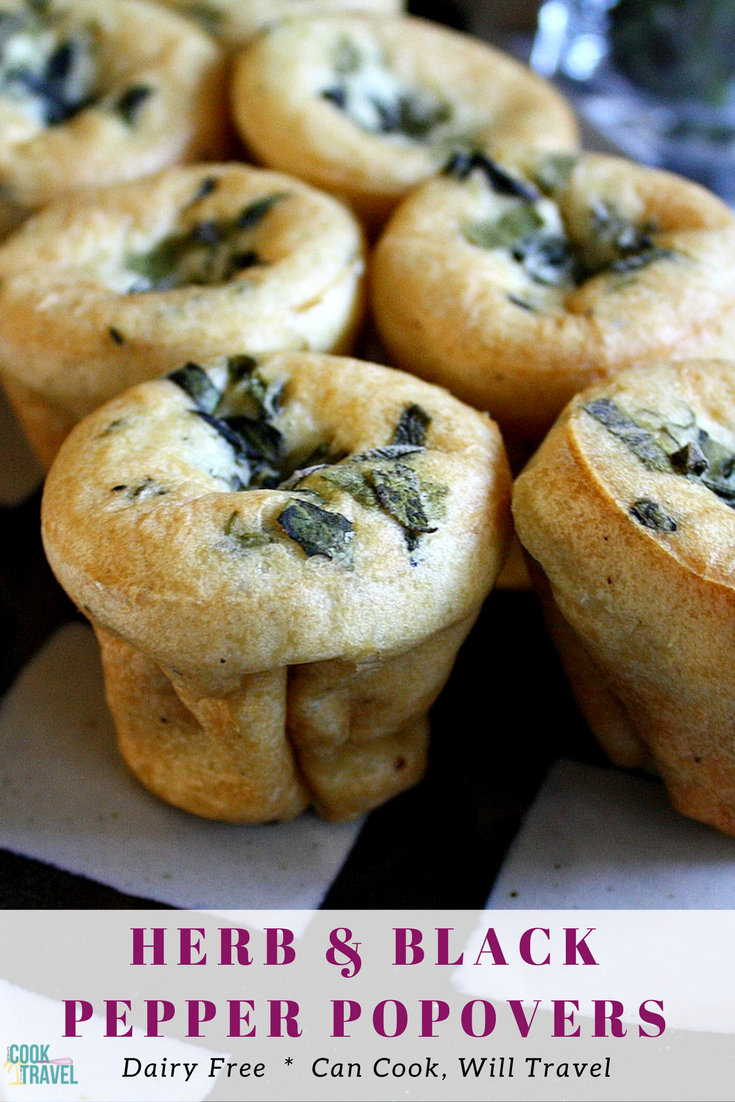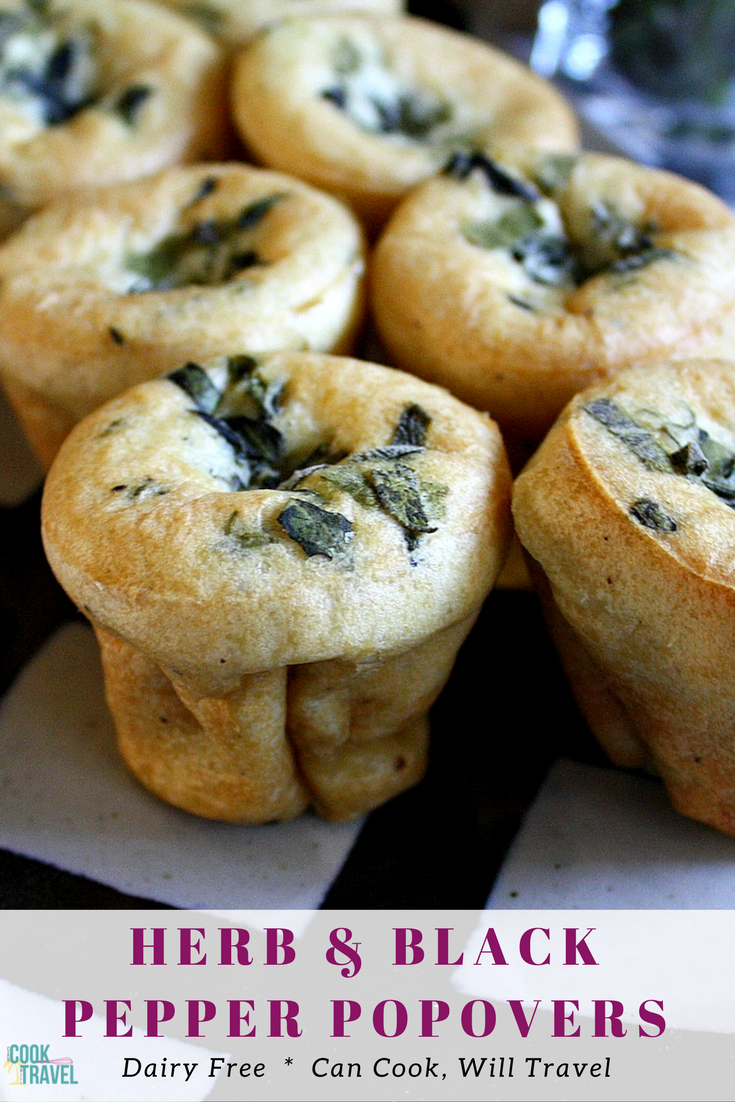 When you bake up the popovers, preheat the popover pan in the 450 degree oven so it's nice and hot. Then spray it and pour the batter into each tin, and top with a little of the chopped herbs. Finally bake the popovers in the oven for at least 15 minutes, and had fun watching them rise as they baked. Turn the oven down to 300 for 10 minutes or so until the popovers become golden brown and pull away from the tin.
Not only is this recipe super easy and fun, but the only ingredients I needed were the fresh herbs. And these mini Herb Filled Popovers are absolutely adorable, and will be perfect for any meal if we're being honest. The key with these is to know your oven, and knowing mine means baking the popovers a little longer so the bottoms aren't as dense, but otherwise they were total perfection.
Oh and they're kinda addictive, because I might have had 3 of them . . . shhhh don't tell. They mini, so that makes it okay, right?! So as you're putting together your Easter menu, definitely add these adorable Herb Filled Popovers to the list. I have a feeling you'll be oh-so-happy you did, so click that link for the recipe and step by step instructions!
A look back:
One year ago: Bacon Cheddar Chive Scones Just Make Life Better
Two years ago: Granola Goodness – Part 2: Coconut Oil Honey Almond Granola
Three years ago: Cauliflower and Parsnip Soup = Healthy, Guilt-Free Meal!
Four years ago: Tasty & Tangy Hummus Crusted Chicken
Five years ago: Fun with Quinoa
Six years ago: The Life and Times of the Biggest Butternut Squash Ever. . .


1