If you follow me on Instagram, then you know that January has been the month of the green smoothies for me. I've been photographing my green smoothies each day mainly to hold me accountable and follow through with it. Worked like a charm!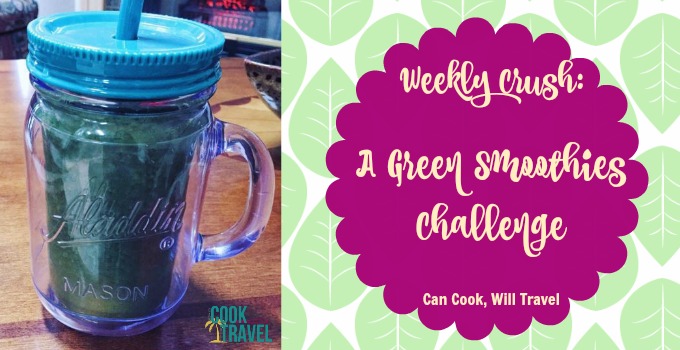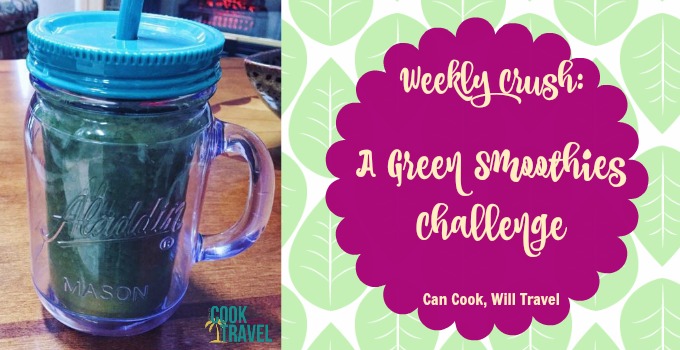 You may be asking where this concept came from for daily green smoothies? Well it all started with the ladies behind Simple Green Smoothies. I came across their Instagram account one day and couldn't believe that I hadn't heard of them before. They share amazing green smoothie recipes, gorgeous & fun smoothie-inspired photos, and they even have a cookbook that of course I had to have for Christmas.
As I impatiently waited for Christmas to arrive, I signed up for the 30 day green smoothies challenge that Jen and Jadah, the ladies behind Simple Green Smoothies, were running in January. It seemed like a great way to start making green smoothies a part of my daily life in a fun way. And holding myself accountable using daily pictures on Instagram was super helpful.
Green smoothies are all about introducing greens into your diet. So long as it's more greens than fruits and other veggies, you've got yourself a green smoothie. And I really loved this idea, because so many of us really just don't get all of the fruits and veggies we need in our daily diet. Spinach or kale blended into a smoothie have become my new normal.
If you've followed me on my blog for much time, you probably have picked up on the fact that I haven't found many veggies that I don't love. But being the busy girl I am, I still find it difficult to get enough goodness into my diet. This challenge was the perfect way to change that.
With the 30 day challenge, the ladies at SGS proved you with a weekly grocery list and recipe suggestions for you to try each week, which makes it fun and easy. It's fun, because you really don't need to go buy a ton of ingredients, and you can remake the same smoothies if you'd like in a week. And it may just have you incorporating ingredients you wouldn't normally eat. For me, that was kiwi. Everything about kiwis creep me out, but I actually have eaten a handful of them this month, which is a bit of a miracle.
A few green smoothies fun facts for you:
Once you get the hang of it, you can have a smoothie made and blender cleaned up in under 5 minutes.
Each recipe makes 2 servings. I love this, because it's a great way to get a roommate or family member to take the challenge with you, so you've got a partner in crime.
If you live alone or don't have another taker, you can either cut the recipes in half or make the full recipe and drink one serving and refrigerate the other. I did that a few times, and the smoothie was great the next day. It might just need a bit of a shake of stir on day 2.
The SGS ladies recommend using at least one frozen fruit, and I totally agree. I much prefer a cold smoothie, and using a frozen fruit will give you that. You can even let the frozen fruit thaw for about 10 minutes before blending to increase the flavor of the fruit.
Get out there and try fruits and veggies you might not normally go for. They get blended really well so you get less of the taste of the food you think you don't like, and you get great nutrients from it. Plus you may eventually change your mind and actually crave these foods.
Have fun with it or else you won't make it the full 30 days. Whether it's keeping yourself accountable or just having some fun glasses to use … Find joy in the process!
Now if you're saying that this all sounds great but January is almost over, so thanks for waiting – it's all good. Have no fear! Simple Green Smoothies runs these challenges along with clean eating challenges throughout the year, so you can sign up for the next round.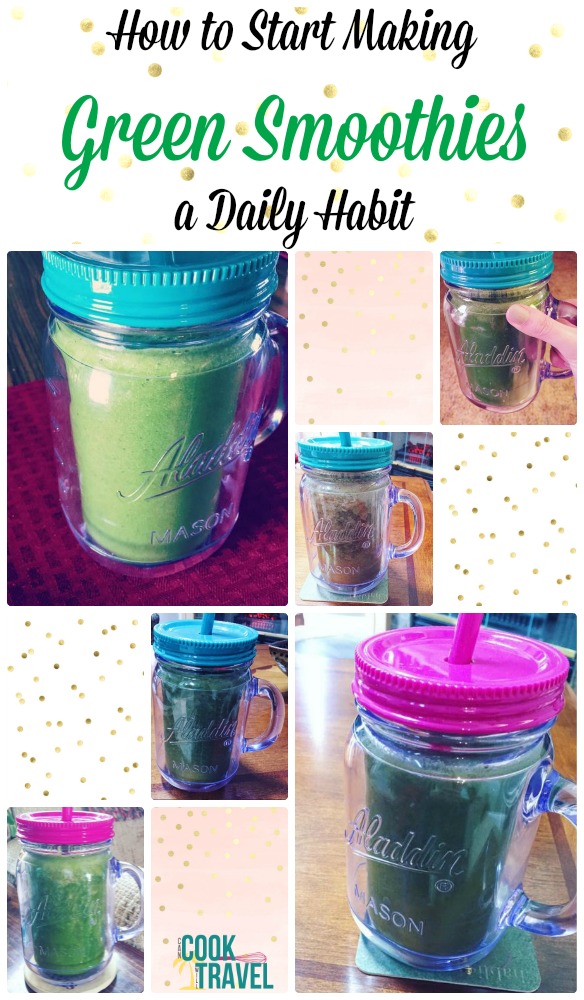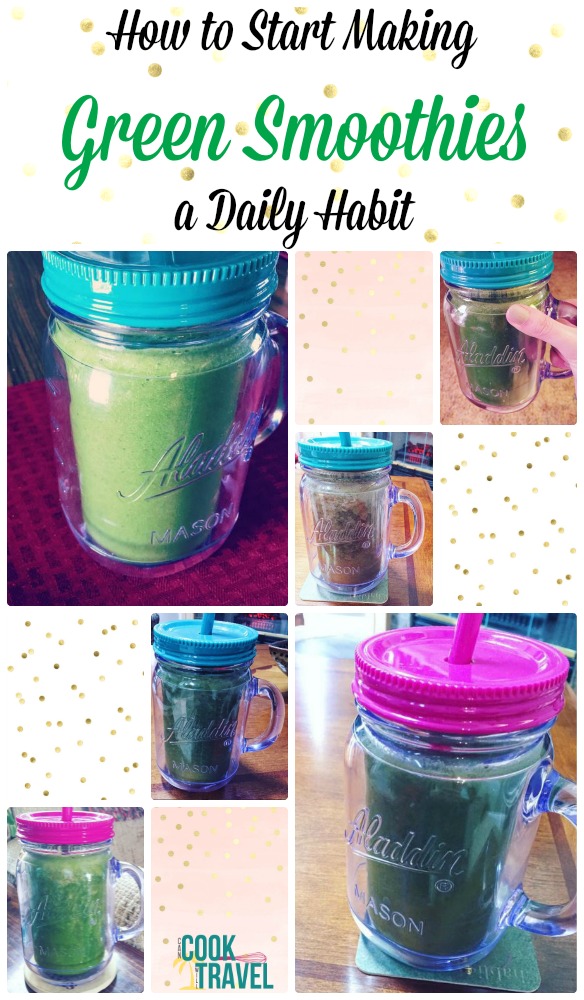 The big question is will I keep this up in 2016? At first it was a great way to start eating g better this year, but I've really looked forward to my smoothie each day. It's a bit addictive, I must admit. I've started experimenting and making the smoothie recipes fit my life.
And if you're worrying that you can't commit to such a challenge for a whole month, then I urge you to reconsider. I was on a family trip for a week and my sister and I were able to keep up with our smoothie making by bringing our blender and glasses with us. And the SGS ladies give you great tips for how to travel and keep up on your smoothies each day.
Definitely check out their cookbook, too, if this sounds fun. So many great tips and ideas for your dietary needs. Plus the book is filled with gorgeous photos to inspire you. I'm officially a green smoothies fan!
Stay inspired & get your green smoothie on!
~Kelli
0