Thanksgiving is officially past us, which means it's time to say hello to the Christmas season. I'm pretty psyched about this, if I'm being honest. I love Thanksgiving and all of the fun my family has on that holiday, but I've obviously been getting geared up for Christmas for a couple of weeks now. Plus the tree is going up today! And I was feeling like it was time to break out a Christmas-y recipe, which is where this Gingerbread Loaf came in.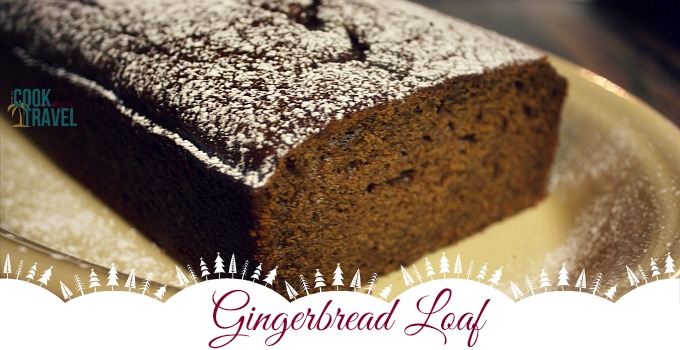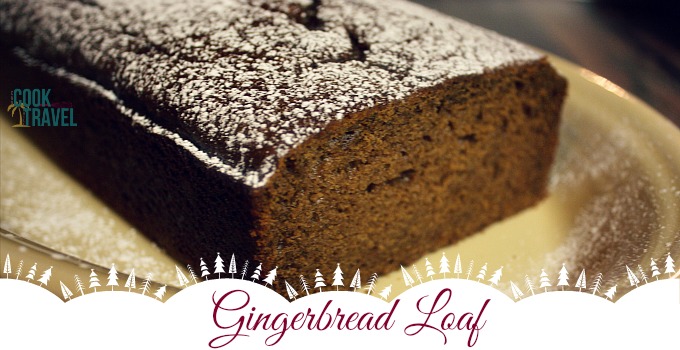 Gingerbread is definitely something I associate with Christmas. From gingerbread men, bread, and even those cute, non-edible gingerbread ornaments … well it ends up being a symbol of holiday. So it's a bit surprising that I have made zero gingerbread recipes on my blog to date. Time to end that silly streak! And thanks to Pinterest, I came across this delightful bread.
Here's what I loved about this Gingerbread Loaf: The recipe called for ingredients I generally have on head, it was super easy to throw together, and the finished bread smells divine!
Making this bread reminded me of baking a cake. Just mix together your dry ingredients of flour, lots of nutmeg and ginger and a pinch of salt and some baking soda. Then in your mixer you'll combine softened butter, sugar, molasses, vanilla (of course it was vanilla bean paste in my case) and some eggs. Then alternate the flour mixture with buttermilk until you have a fluffy batter. Put the batter in a greased 9×5 loaf pan and bake for 55 minutes. That's it!
Pretty standard baking procedures here, but the finished product is anything but standard. Once the gingerbread loaf is cool, I dusted it with powdered sugar and sliced it up.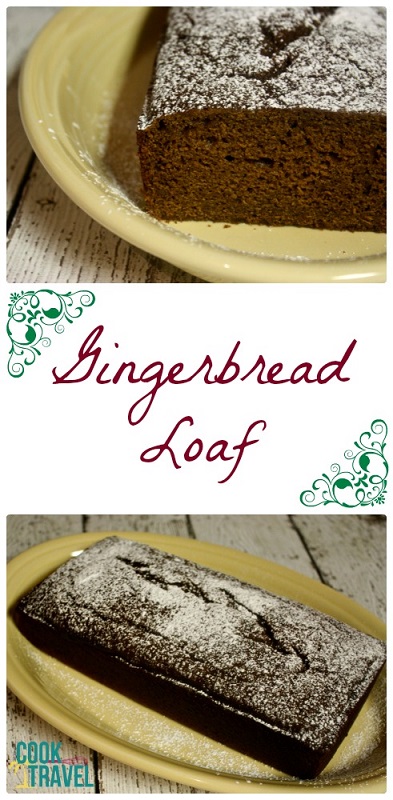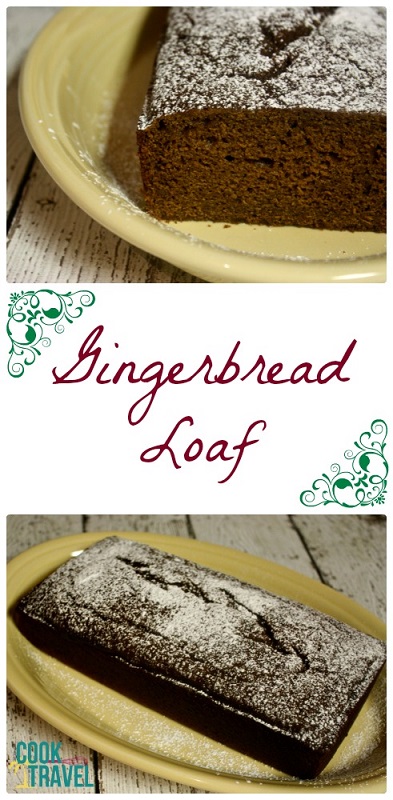 Let's talk flavors here, because that is where this bread shines. It was basically like a giant Christmas hug packed with richness from the molasses, and the ground nutmeg and ginger added a spicy warmth to the bread. It was soooo delicious! Seriously eat this bread for breakfast with a cup of coffee or hot tea, and you're in for a holiday treat!
I cannot wait for you to make this Gingerbread Loaf this holiday season. For the recipe and step by step instructions, click the link and enjoy! Happy loafing!
A look back:
One year ago: Goodbye Thanksgiving, Hello Pumpkin Ravioli!
Two years ago: Roasted Brussels Sprouts with Honey Sriracha Drizzle – Oh So Good!
Three years ago: Light and Easy Carbonara
Four years ago: Because I Can … Grown Up Mac 'N Cheese
0