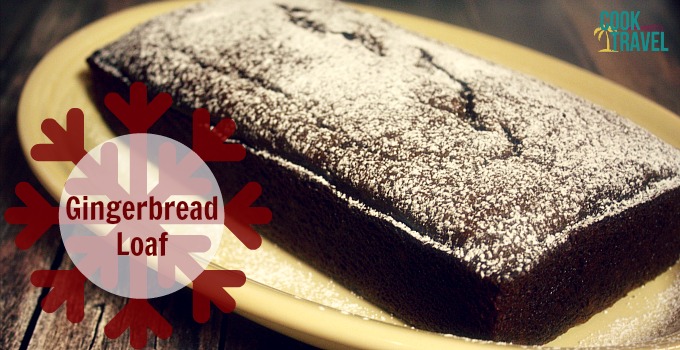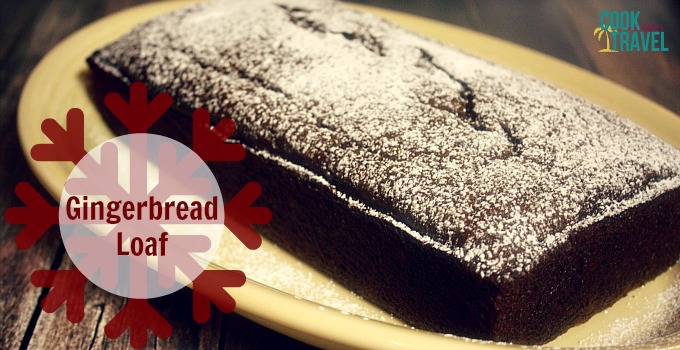 (Recipe can be found on the site Tastes of Lizzy T's here.)
Step by Step Instructions:

The scent of this delightful Gingerbread Loaf will be in your home in no time. Here's what you'll need: All-purpose Flour, Sugar, Vanilla Bean Paste (or Vanilla Extract), Molasses (I used the full flavor variety as you can see), Baking Soda, 2 Eggs, Ground Ginger, Ground Nutmeg, 1/2 cup of softened Butter, Salt, and Buttermilk.

Begin by preheating your oven to 350 degrees. Then in a medium-sized bowl add 2 cups of flour, 1 teaspoon of baking soda, 1 1/2 teaspoons of ground ginger, 3/4 teaspoon ground nutmeg, and 1/2 teaspoon of salt.

Then whisk the flour together until the ingredients are well combined.

In a stand mixer add the softened stick of butter, 2 eggs at room temperature, 1/4 cup of sugar, 1/2 cup of molasses and 1 teaspoon of vanilla. Turn the mixer on and combine the wet ingredients.

While the wet ingredients are mixing, measure out 1 cup of buttermilk.

Here are the wet ingredients combined. You'll notice the bits of butter, which is totally fine.

Now add about 1/4 or 1/3 of the flour mixture and mix until the flour is just combined.

Then add 1/3 or 1/4 of the buttermilk to the batter and mix until just combined. Repeat alternating flour and milk until all ingredients are added. Be sure not to overmix the batter.

Spray a 9×5-inch loaf pan really well with cooking spray.

Pour the batter into the loaf pan and smooth the top. You'll notice you'll see bits of butter and flour. I probably could have mixed mine a little less as well, but it turned out pretty great! Bake the bread for about 55 minutes in the preheated oven or until a toothpick is inserted near the center and comes out clean. I checked mine once I could smell it baking (with about 5 or 10 minutes of time left) and the bread was already done, so keep an eye on it.

Let the bread cool in the pan for 10 minutes.

After 10 minutes, remove the gingerbread from the pan and let it completely cool on a wire cooling rack. Once completely cool, you can serve the gingerbread up as is or sprinkle with some powdered sugar over the top. It's a perfect breakfast treat along with your morning coffee or tea. Happy baking!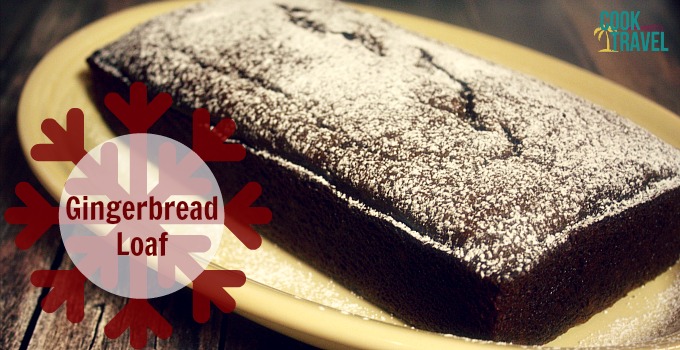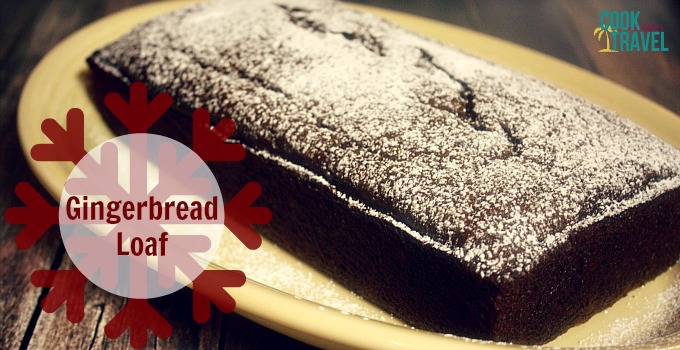 Gingerbread Loaf
Breakfast during the holidays suddenly tastes a whole lot better with this gingerbread!
Ingredients
2 cups flour
1 teaspoon baking soda
1½ teaspoons ginger
¾ teaspoon nutmeg
½ teaspoon salt
¼ cup sugar
½ cup molasses
½ cup butter, softened
2 eggs
1 teaspoon vanilla
1 cup buttermilk (see notes)
powdered sugar for dusting the top, if desired
Preparation Instructions
Begin by preheating your oven to 350 degrees Fahrenheit.
In a medium-sized bowl add the flour, baking soda, ground nutmeg, ground ginger, and salt and whisk together until well combined.
Using your stand mixer (or electric mixer), add the softened butter, sugar, molasses, eggs, and vanilla and mix until well combined.
Alternate adding the flour mixture and the buttermilk to the to the batter. Be careful not to overmix. You want to mix until each addition is just incorporated and then add the next item.
Generously grease a 9x5-inch loaf pan with cooking spray. Then pour the batter into the loaf pan.
Bake at 350 degrees for 55 minutes or until a toothpick is inserted and comes out cleanly. My oven cooked this bread with about 5 or 10 minutes to spare, so once you can smell the bread baking, be sure to check it.
Cool the baked bread in the loaf pan for 10 minutes. Then turn the bread onto a cooling rack and let it cool completely.
Serve on its own or else dust with powdered sugar before serving and enjoy!!
Notes
In place of buttermilk, you can pour one tablespoon of vinegar in the bottom of a one cup measuring cup. Fill the rest of the cup with milk. Allow the mixture to sit for 5 minutes before using.
0