Last weekend I was watching an episode of Ina Garten's Barefoot Contessa, and she made this fabulous-looking macaroni and cheese recipe. I know a recipe is one I have to make when I can't stop thinking about it, and this Grown Up Mac 'n Cheese was definitely on my mind. In case you weren't aware, I love macaroni and cheese, and I believe this is the third time I've made a version of it on my blog, and clearly the third time is the charm. Attempt #1 was making a great, spicy version in my rice cooker…yum! Attempt #2 was making a slightly healthier version using butternut squash as the base of the sauce. It only seemed right that Attempt #3 would be a pumped up version of the classic.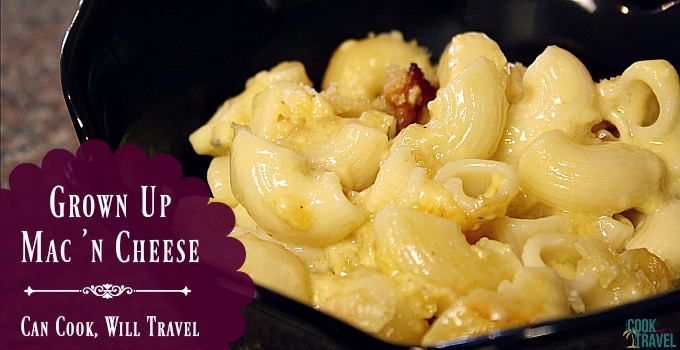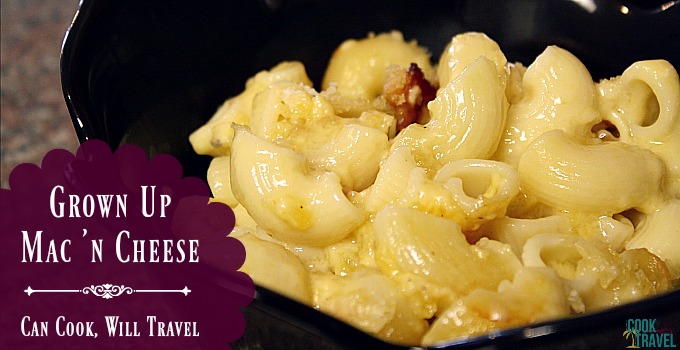 This week ended up being the perfect time to make it, as my sister was coming over and I knew she'd love it. What's not to love?! Macaroni and cheese with bacon, sharp cheddar cheese, blue cheese, and Gruyere cheese. I was sold!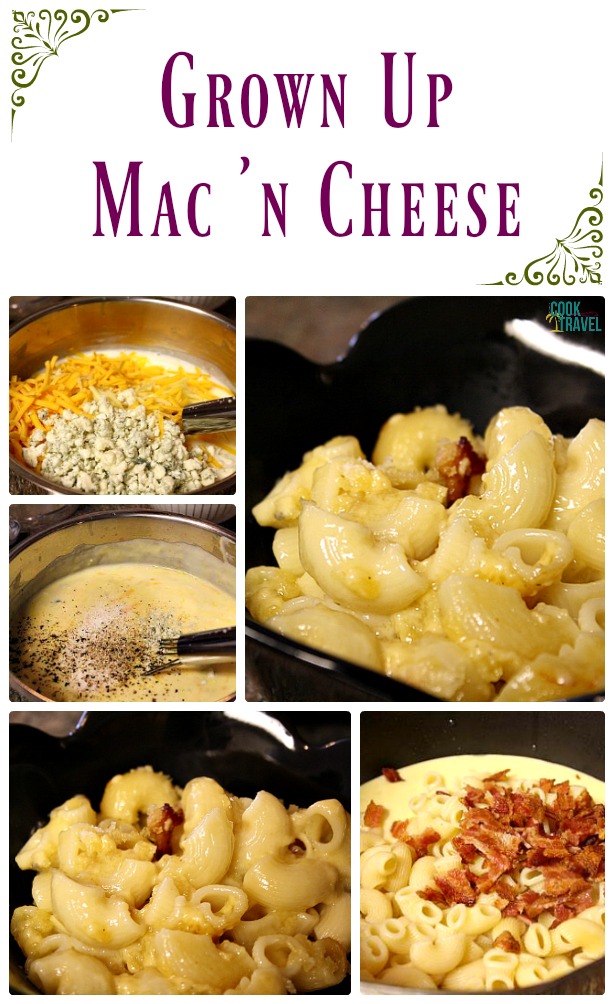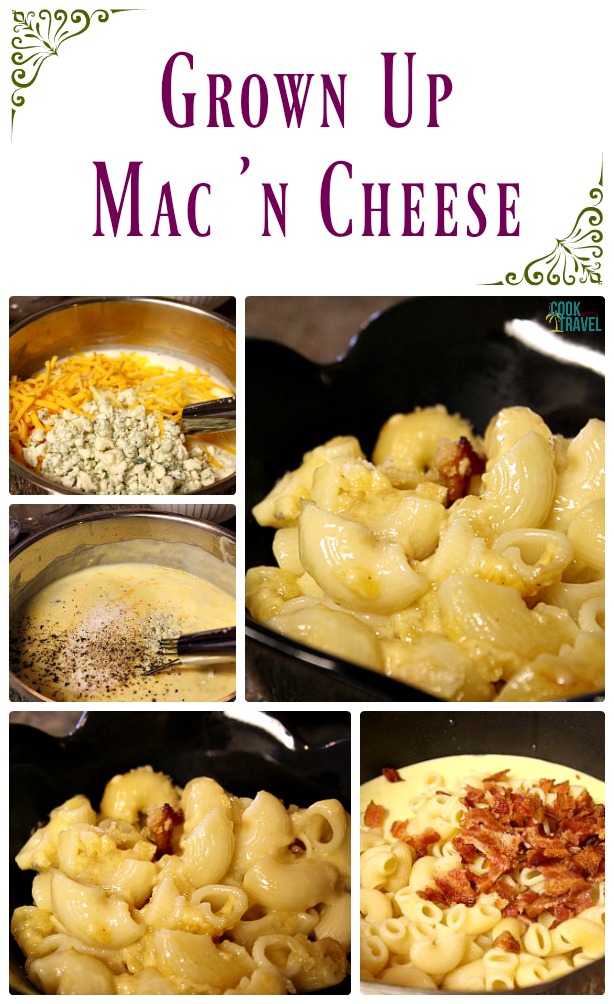 So I made my third trip to the grocery store in as many days and loaded up on cheese, bacon, and pasta. I figured if I was making grown up mac 'n cheese, that I needed grown up noodles. I found these large elbow macaroni noodles that Giada DeLaurentiis makes, and decided they would be perfect for this dish…and they were. They provided the perfect vehicle for this delightful cheese sauce, where the cheese oozed everywhere.
I ended up doubling the sauce so that it would make more, and then I could send leftovers home with my favorite sister. This dish is definitely a keeper. It was rich, but not too rich. And with nearly every bite, the words "this is seriously good" would slip out of my mouth. Wow! Please make this recipe for you and your grown up friends ASAP.
For the recipe and step by step instructions, click here.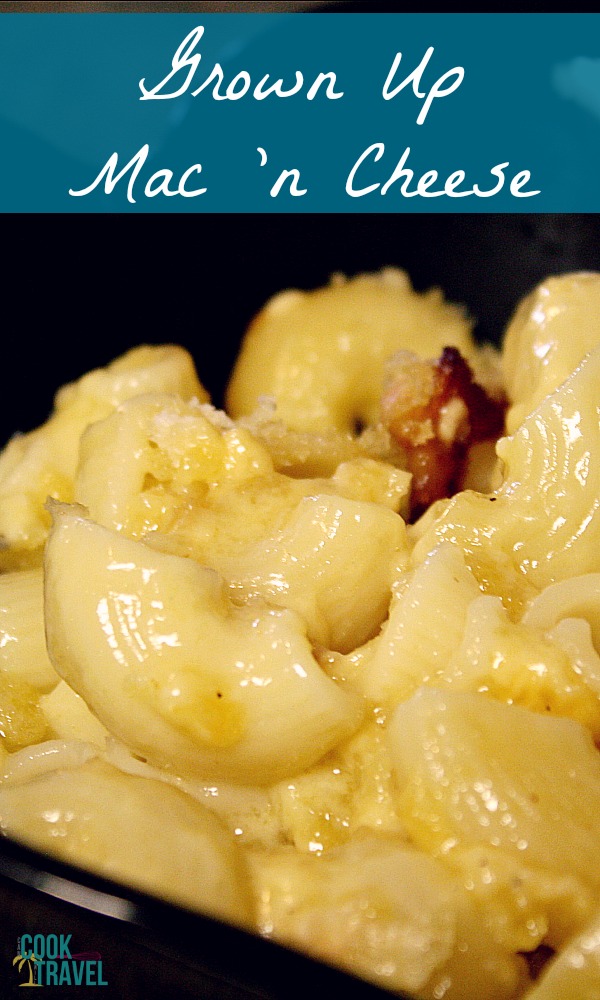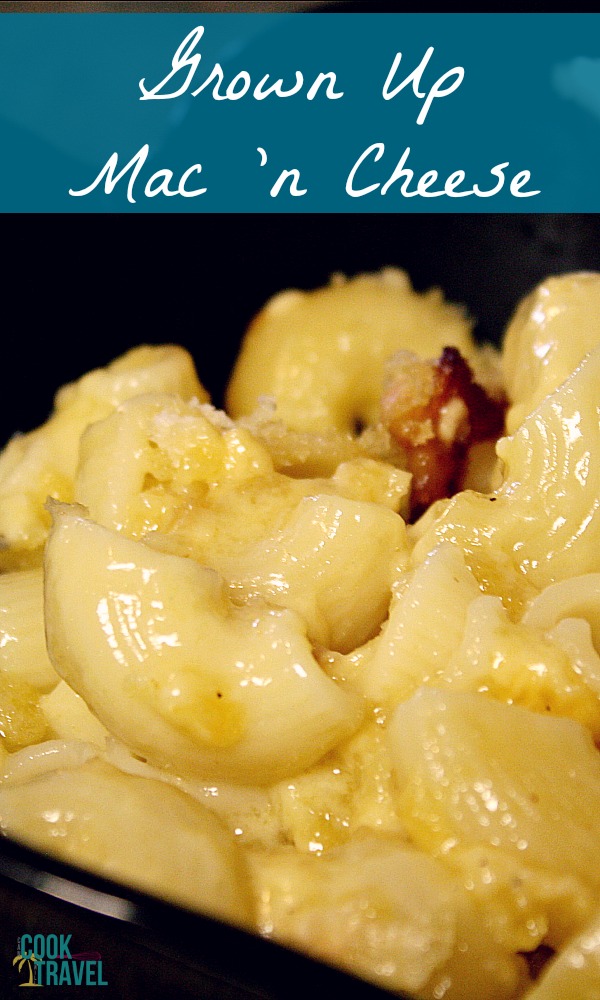 0