Hi, my name is Kelli and I'm addicted to pasta…and Pinterest. I can't be the only one out there with this problem. I love that Pinterest has given me some great inspiration when it comes to my blog and this week is a perfect example!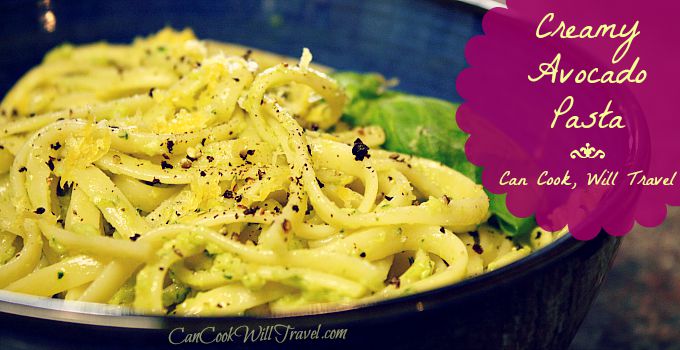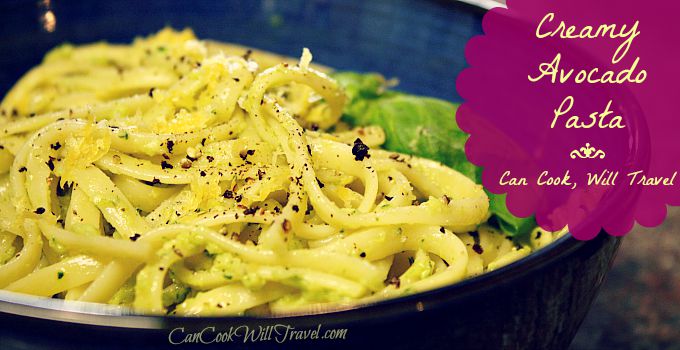 From the title of this post, you can see that I made Creamy Avocado Pasta. This dish was full of citrus flavor and instead of using a heavy cream, the sauce is made creamy by blending the avocado. What a great use of avocado! I'm used to adding it to tacos, salads, and even sushi, but using it as a base for a sauce was new for me.
Let me tell you, this was a great way to make pasta super flavorful and this dish comes together in 15 minutes tops. Check out the recipe and you'll see the steps are minimal and you'll be sure to find a fabulous recipe to add to your arsenal. Any pasta of your choice will work. I opted for some linguine because I had it on hand.
Here's a tip for you: When making the sauce, use a food processor. I started out making the avocado sauce in the blender so that I could minimize dirty dishes, but it just didn't do the trick. I had to haul out my food processor to finish the job and it was so worth the extra dishes. 🙂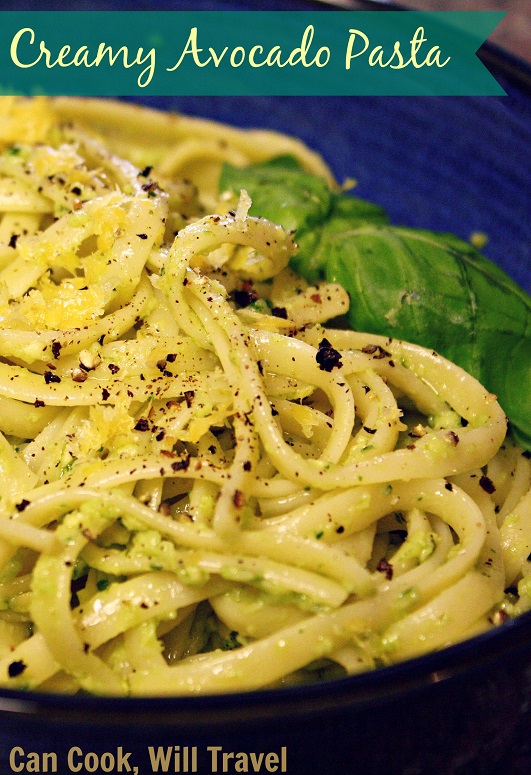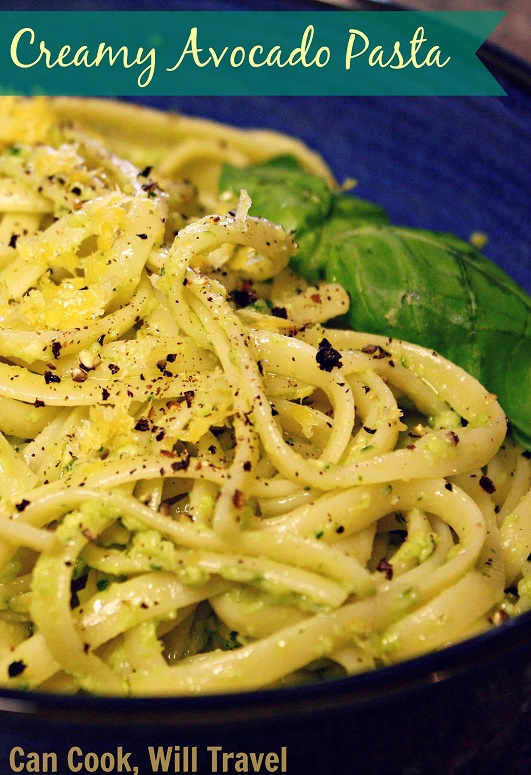 I was a little concerned about how the leftover pasta would reheat with the base of it being avocado, but it heated up really well for me. However, that means that all of my leftovers are gone, which is quite a bummer.
I can't wait for you to whip up this 15 Minute Creamy Avocado Pasta. It's seriously so delicious! Click the link for the super easy recipe and step by step instructions!
What I was cooking up a year ago: The Deliciousness that is Israeli Couscous…
This was such a great week. Definitely check out the coolness that is Israeli Couscous. The Pearled Couscous with Olives and Roasted Tomatoes dish is out of this world good!
0