This post is for all of the bakers out there. If you've followed me long, then you know that baking is one way I deal with stress. If I'm ever having a crazy week or day, then odds are great that I'm going to bake something. I'm often asked what my favorite blogs are, so I wanted to start off a new series on Can Cook, Will Travel called "Blog Crushes" featuring some great blogs for you to check out for a bit of inspiration and fun. And because I've been an avid baker as long as I can remember, I was excited to share some of my favorite baking blogs I've recently crushed on.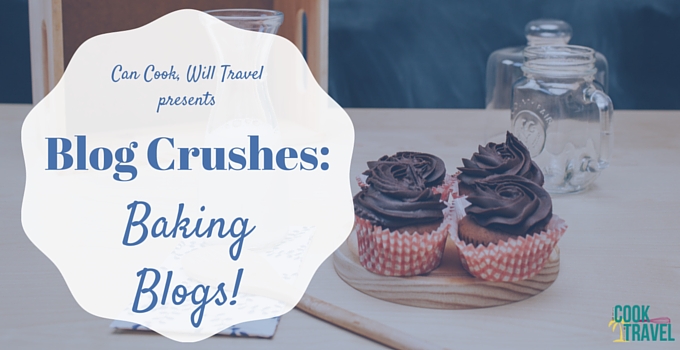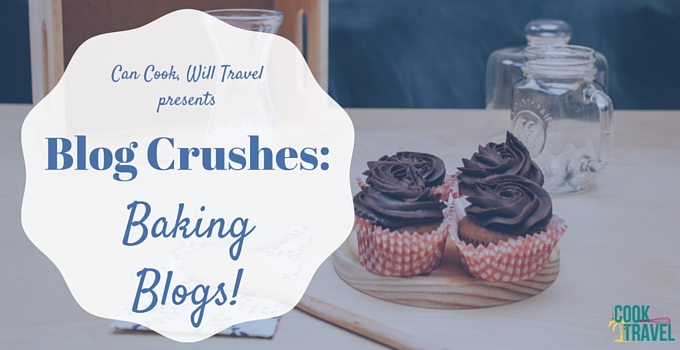 The 5 blogs I'm highlighting this week are mainly baking blogs with a little extra cooking love added in.
Baking Blogs to Crush On:

Sally's Baking Addiction
When it comes to Sally's Baking Addiction, I'm definitely a fan. It seems like whenever I find a great cookie recipe (especially), it's from Sally. This site is filled with great baking tips and TONS of yummy recipes.
She also includes some savory recipes as well, so if you want a little variety, she has it. And check out my favorite monster cookie recipe of hers that I whipped up a while back! I often find myself craving these beauties. #yum
Sally has 2 cookbooks out to enjoy. One is about her Baking Addictions and the other features Candy Addictions.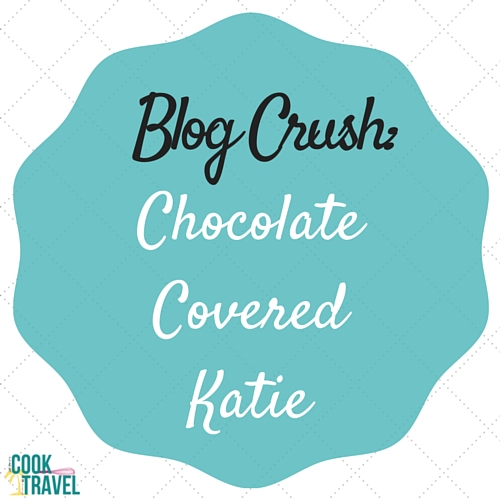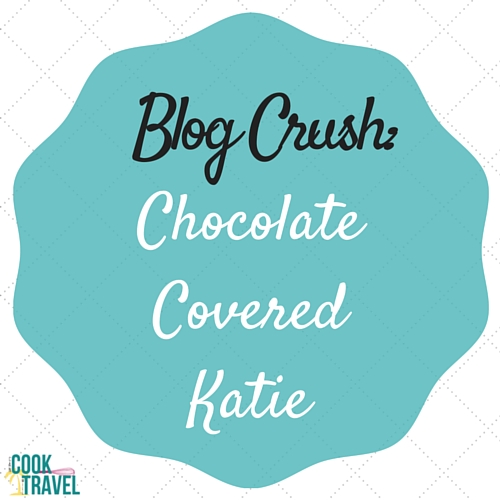 Chocolate Covered Katie
Katie is a girl after my own heart with her love of chocolate. I really adore chocolate. And her blog, Chocolate Covered Katie, features so many delicious looking sweets. She also has a variety of healthy dessert recipes including low sugar, vegan, gluten-free, paleo options.
There truly is a dessert for everyone on this site. She does share the occasional savory dish here and there as well.
The Chocolate Covered Katie Cookbook is also available to purchase so you have her recipes at your fingertips.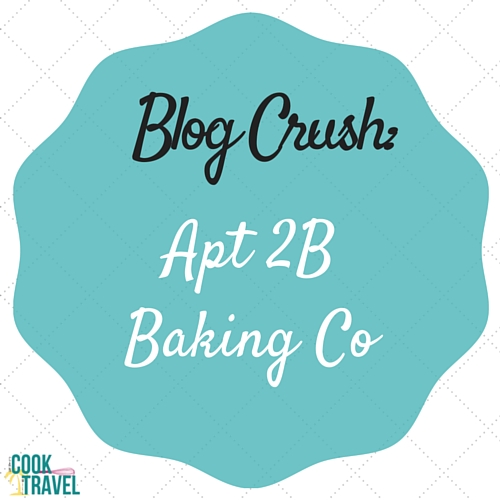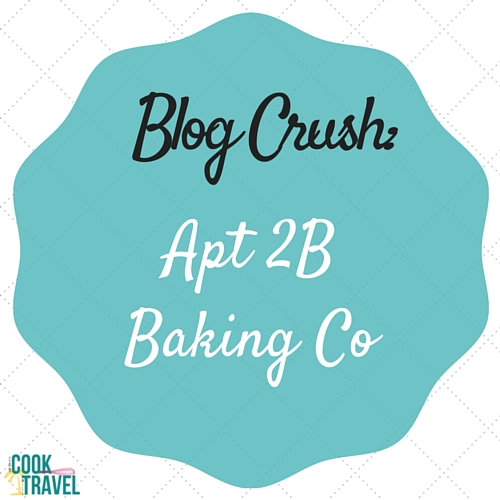 Apt 2B Baking Co
Apt 2B Baking Co is the creation of blogger, Yossy (fun name!), and after I stumbled across her blog, I was totally intrigued. She bakes with some really unique ingredients (like beets, matcha, blood oranges, & saffron) for the adventurous baker.
I truly appreciate adventurous cooks, as culinary adventures are what my blog was inspired by. And creative uses of food always grab my attention.
Yossy has a cookbook coming out soon called Sweeter Off the Vine to keep an eye out for.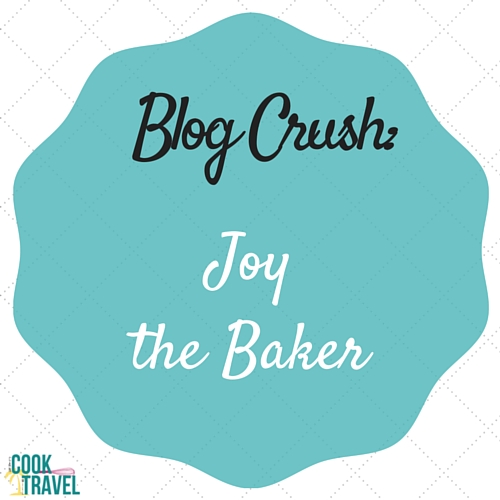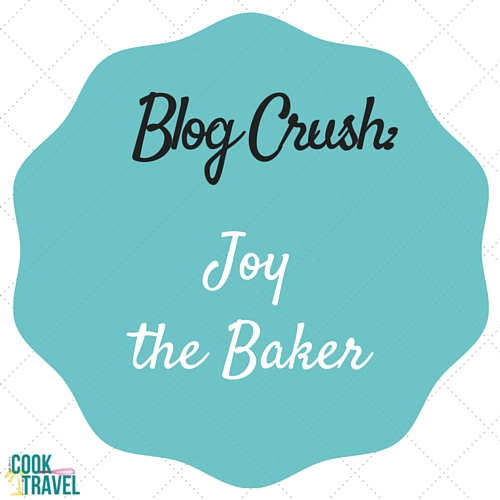 Joy the Baker
This is one baking blog that has been around for a long time. Joy the Baker has a huge archive of recipes with a mix of sweet and savory flavors.
She's also a fabulous resource for all of your baking need and questions. I also love the layout of her blog and how damn tasty everything looks. This is one blog I'm really excited to keep an eye on as well for culinary inspiration.
Joy has 2 cookbooks available to devour, whoops, I mean cook from!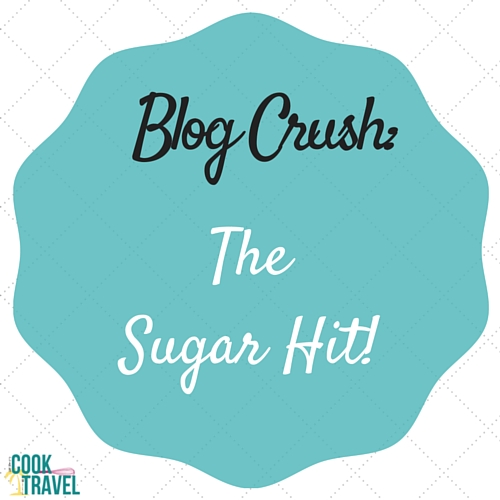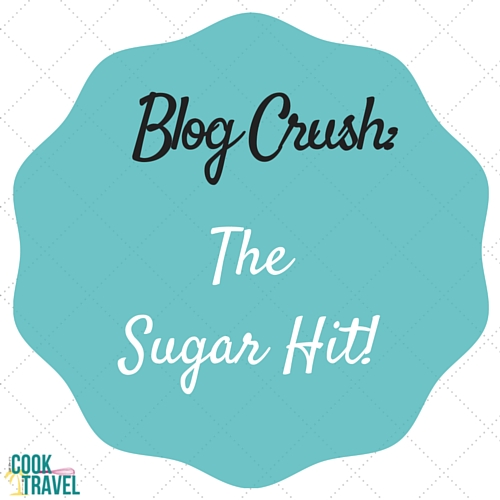 The Sugar Hit!
This blog is one that I totally came across by accident called The Sugar Hit! Sarah is the creative mind behind this blog, which I'm completely digging.
First thing you'll notice on this blog is that it has a comic book kind of feel with all of the graphics. So it definitely has a playful spirit about it.
You'll see a mix of savory and sweet dishes, but the sweet treats are certainly the star of her blog, if you ask me.
Just like our previous blogs, The Sugar Hit! has its own cookbook out for you to enjoy as well. Check out her blog or Amazon for more info.
I hope all of you bakers and aspiring bakers enjoyed this post! What are YOUR favorite baking blogs? I'd love to know!
Are you drooling or feeling the need to go preheat your oven yet? I know I am!
Stay inspired & go bake!
~Kelli
0