In case my blog title hasn't clued you in yet, I love to travel! I thought it would be fun to fill you in on what I've been up to the past several days. I just got back from a 10 day trek across my home state of Missouri. I was driving solo and the trip included a Park Lane training rally, visit with my sis, working in some fun with friends, and then headed to a bachelorette party/float trip for one of my college besties in the Ozarks. I'm seriously so tired, but it was only because this trip was fabulous!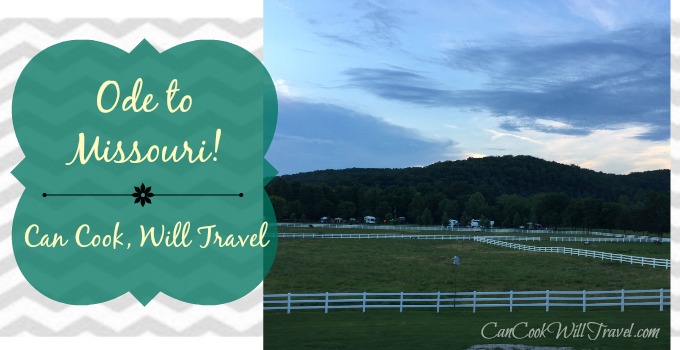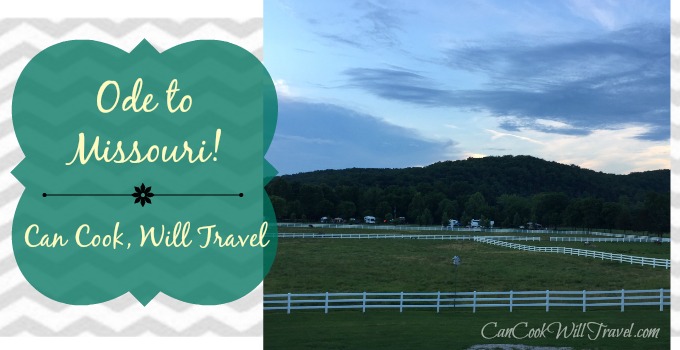 So I was en route across the state to start off in St. Louis. I was there for a week, and this is where working from home is a serious perk. I crashed at my sister's and when we weren't working, we went to our jewelry training, met up with my awesome friends (no, I'm not biased, they really are awesome), worked in some insanely good food, and also squeezed in a movie marathon.
Let's talk food first, because it's definitely a priority anywhere I travel. I'm always on the hunt for good food…go figure! Let's go over the highlights, shall we? First off, we met our friend we've known since we were kids, Kelli, at Peacemaker where I had my first raw oysters (delicious!) and had to try the Shrimp Po'boy (soooo good!) and Hush Puppies per everyone's recommendation.  A couple of days later, Kelli met us again but this time at EdgeWild, which has quickly become a favorite of mine when I'm in town. If for no other reason than the giant ball of goat cheese appetizer and half baked chocolate chip cookie topped with salted caramel ice cream dessert…I hope and pray that Heaven has both of these dishes! I'm pretty sure it will…I mean, it is Heaven.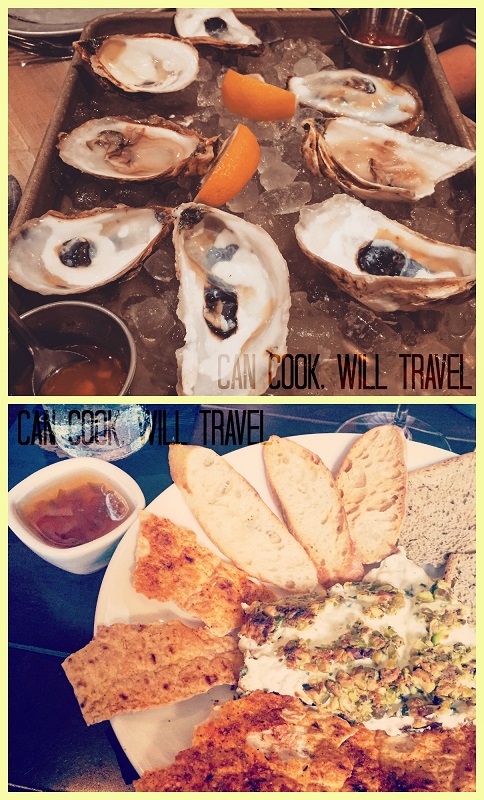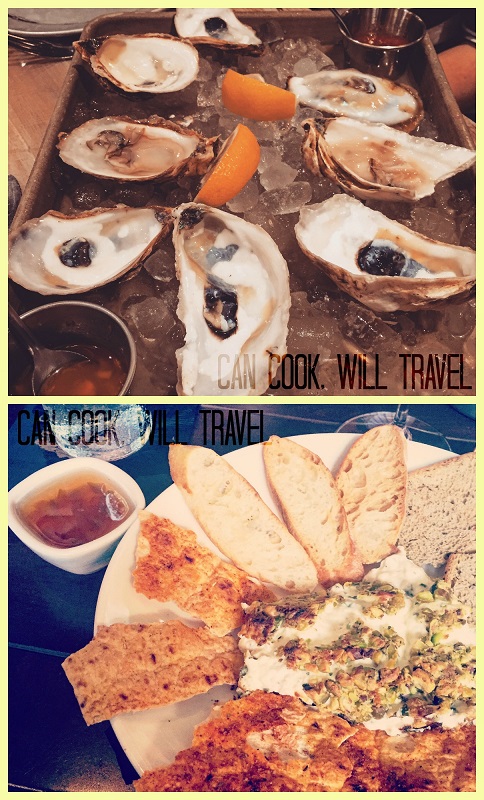 And then we met one of my college besties and roommates, Kelly, and her hubby Tommy (yes another Kelly…that's 3 of us named Kelli/y, in case you lost track) for another delicious meal at YaYa's with their super adorable kiddo! This time, we shared a crab cigar appetizer which was really good (think crab meat & marscapone wrapped in a crepe and fried and then a spicy pineapple dipping sauce) and then I had their scallop dinner…yum! And all foodies need to round out the meal with the molten brownie wrapped in phyllo and baked dessert. I could have licked the plate if no one was watching. Good food was not lacking in St. Louis, that's for sure! And I even snuck in a lunch with our fabulous friend, Jade as well! I seriously love my awesome friends!
One weekend day, my sis and I fit in our biannual movie marathon. (My kind of marathon, for sure!) It's my birthday week (HOORAY!) this week and when our birthdays roll around, we always do movie marathons. So with a lot of planning (no joke!) we scheduled 3 movies at the local theater. First was Aloha, followed by Avengers: Age of Ultron, with Pitch Perfect 2 rounding out the line up. I have to say that I love movies, and these 3 were fun! Aloha has great scenery (although I can always use more Hawaiian scenery) plus Bradley Cooper, which is all any quality movie needs, right?! Actually it was a pretty good romantic comedy. And Avengers: Age of Ultron was, as expected, a lot of fun and super action-packed, which I enjoy. Finally if you loved the original Pitch Perfect, then the sequel won't disappoint. And I'm thoroughly convinced the movie staff thought my sis and I were nuts as we walked around the theater to get some exercise between each flick…every step counts, right?! One guy even offered us water…I felt like I was in a real marathon – haha!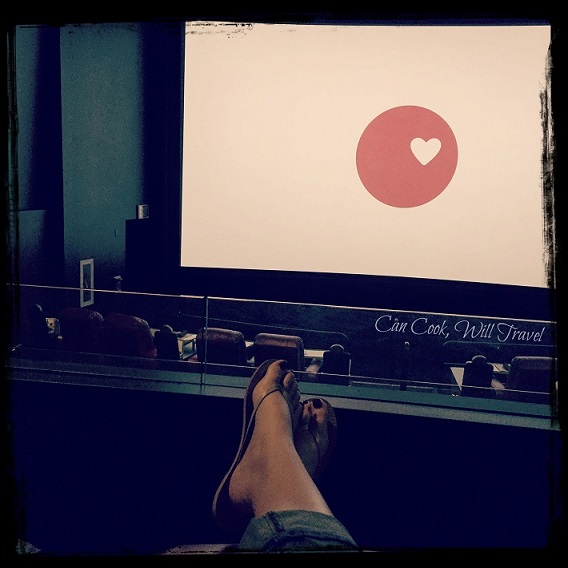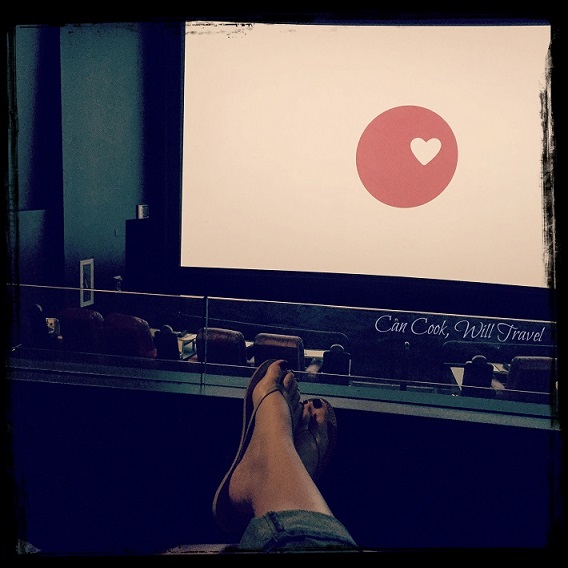 Finally last weekend was this crazy fun float trip celebrating my friend Kara's upcoming wedding. If there was ever a trip that was guaranteed to be fun, it would be this one! Kara compiled a fabulous group of friends and family who helped make this an awesome weekend. We had cabins (no tents, thank goodness) and 3 of my friends made sure all 22 of us were well fed for all meals (homemade pizzas, a breakfast feast that ensured we all floated on full stomachs, nacho night, and tons of snacks and fried chicken for the float). And this was actually the first float trip I'd been on, and it didn't disappoint. Lots of laughter, music, beer (eeks, did we actually run out with at least 5 coolers full?!),  a little rain, and sun. What a great trip, which I hope we can recreate in the future!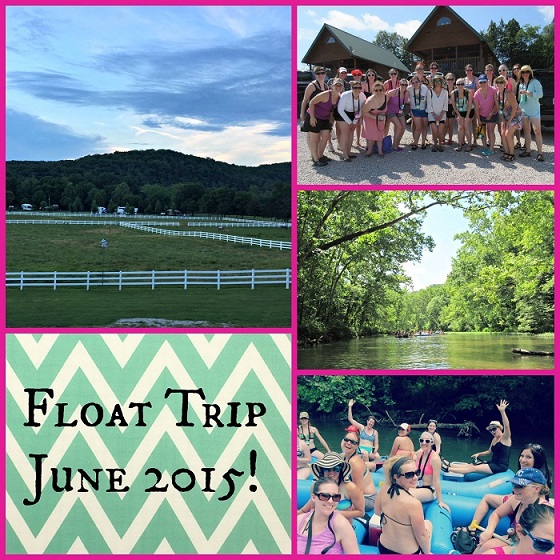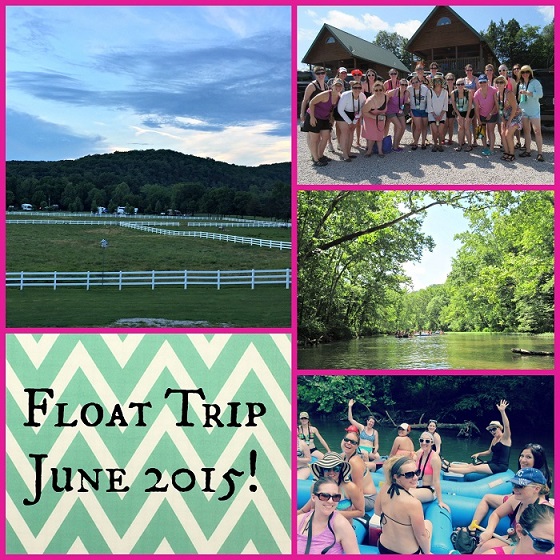 And here's what I loved…I drove a total of 12-ish hours alone around Missouri (plus about 6 hours of floating on the river) and it gave me a chance to appreciate what a gorgeous state this is. Large peaks, valleys, cliffs, rivers, scenic views all over the place. The entire drive was full of beautiful landscapes. Sometimes it's good to have a reminder of how blessed we are and what a gorgeous country we live in.
Can't wait for my next adventure! Any votes on where I should go next?!
0