I love a great piece of jewelry with some bling or jewelry that is more avant-garde or quirky. But the fact is that when it comes to the pieces of jewelry I wear on a regular basis, they tend to be more classic, versatile, and wearable.
Something that's very cool about Park Lane as a fashion jewelry line is that there is something for everyone…EVEN those of us who love fine jewelry collections from Tiffany's, Cartier, Chanel, etc. I mean who doesn't want to look like a million bucks?!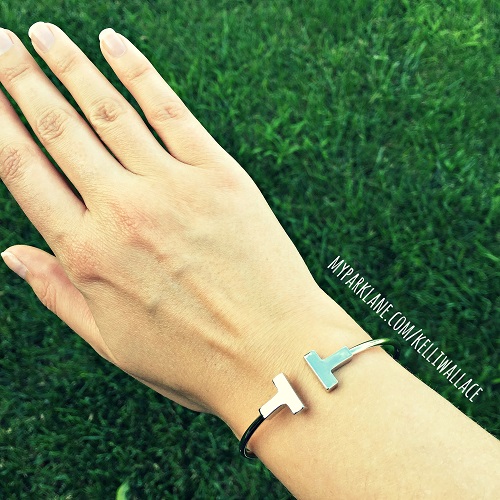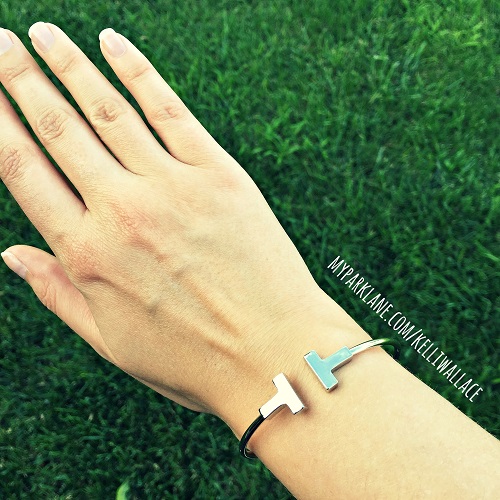 One of my go-to bracelets is a perfect example of a fine jewelry look at a totally affordable price. They are the Terrific bracelets, and are beyond terrific, actually. They fit any size wrist, and can be pulled and squeezed to take on and off. They come in your choice of silver or gold and are inspired by a design from Tiffany's T Collection.
I love throwing this bracelet on to complete a look, but they are also perfect for stacking bracelets and creating a statement. I'm proof that the bracelet goes great with a tee and jeans or when you want to be dressed up. (See below where I was rocking it at Planet Comicon a few months ago!)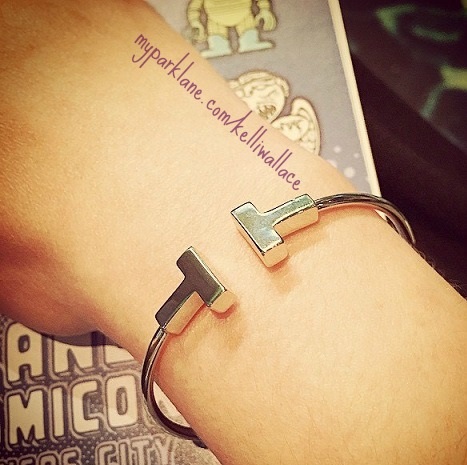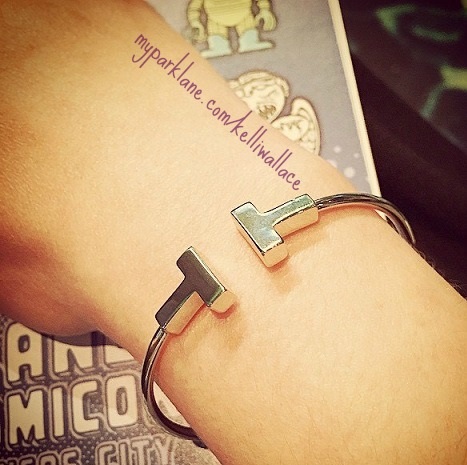 Tiffany's version retails for $1,500, but Park Lane makes it insanely affordable as part of our customer special right now. Here's how it works: For every $30 a customer spends (tax and shipping not included), you can choose a Terrific bracelet in either silver or gold for only $14 (retails for $59)! PLUS these bracelets carry Park Lane's unconditional guarantee. #WIN
AND Park Lane recently unveiled a new bracelet that looks just like the Terrific bracelet only the "T" shape on each end has some added crystals. And the special works the same for these blingy versions, which are called On Trend. They are regularly $69 but you get them for $14 for every $30 you spend. (Seriously these specials are so crazy good…I love it!) I am pretty excited to get my hands on the new On Trend bracelets. If you are too, check out the collection here and shop away! These bracelets make awesome gifts as well!
---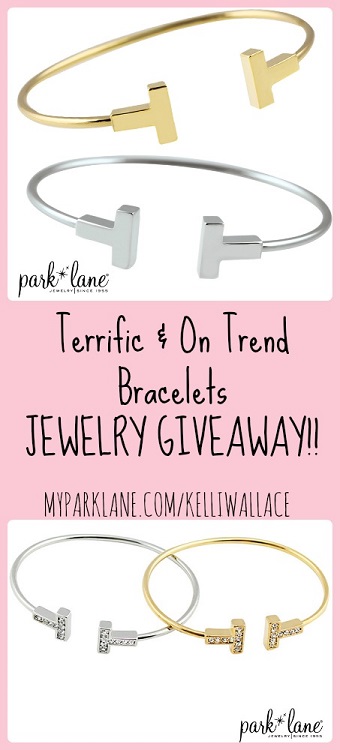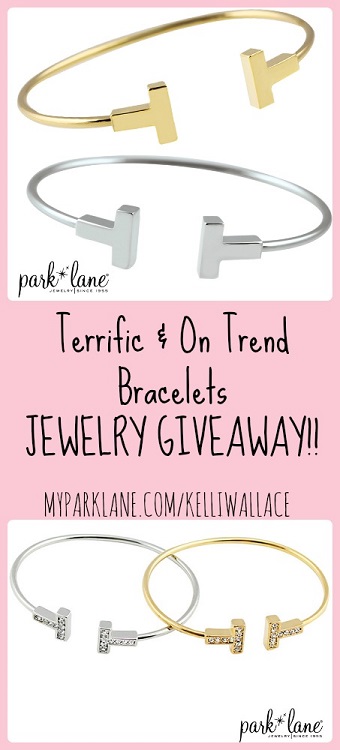 GIVEAWAY ALERT:
Because it's my birthday week, and I'm feeling super happy, I wanted to do my first Can Cook, Will Travel giveaway!!! Enter to win a Terrific Bracelet AND On Trend Bracelet (your choice of metal for each)! That's $128 value, my friends! Here's how to get entered:
Simply comment on this post with what your favorite type of jewelry is (Necklaces, rings, bracelets, earrings, etc.).
Follow me on Instagram AND comment on my Terrific bracelet pic for two more entries.
Follow me on Twitter AND tweet about the giveaway (copy and paste line below) for two more entries.
I love jewelry giveaways! Enter to win at http://bit.ly/1Bk0dE9 by @Kelli_CCWT #PLbyKel #freebling
Giveaway ends on 6/24/15 at 12:00pm CST. 
Good luck!
0