When I first became a fashion director with Park Lane Jewelry there were a few pieces I "had to have". The one that I still remember is the Truth necklace. And what was really cool was that a lot of my friends were also drawn to it when they were checking out the jewelry.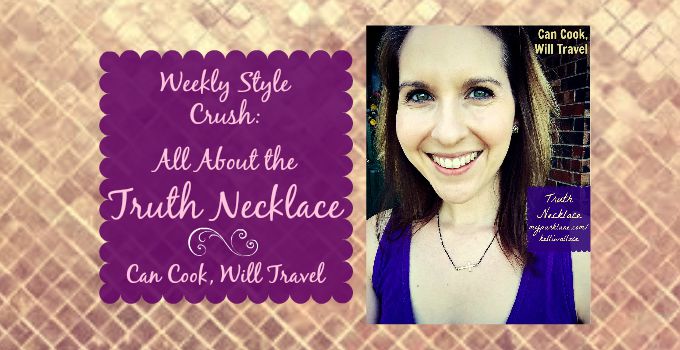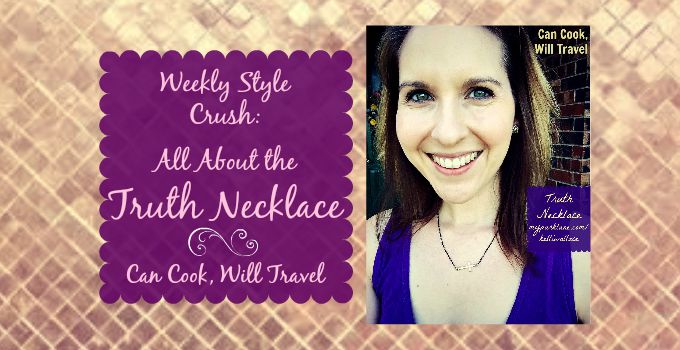 There were several things about this necklace that I really loved. So let's dive in, shall we:
Sideways Cross:
The first one is the sideways cross look. This style of cross necklaces is really on trend. I've had customers asking for it in the past before I found Park Lane, and I'm noticing this style on TV shows and on celebrities quite a bit.
I know some people find a sideways cross offensive, but I'm not one of them. I am religious, and if that look bothers you, you can always wear the cross to the side so that it stands upright on your neck. Like this:
Mix Those Metals:
I love an opportunity to mix my metals. Not only is this a really popular trend with jewelry, but it gives me more freedom. As a pretty independent woman, I like to have options, or at least feel like I do – haha! And the Truth necklace really catches the eye with its mix of gold and hematite:
So here's a tip for you on mixing metals. Using Truth as an example with the gold cross and black/hematite chain … if you aren't super comfy mixing metals and want to dip your toe in the water, then wear this necklace and pick either gold or hematite for your other accessories. So gold earrings, ring, and bracelets to ease into mixing metals.
But if you love this look like I do, switch it up and wear both metals. Maybe gold earrings, a gold ring and a hematite ring and a mix or gold and hematite bracelets. To give you an idea.

Sweet & Delicate:
It's a must to have some delicate necklaces in your jewelry collection. I call a necklace delicate when it has a thin chain and it can have small pendants as well.
These are perfect go-to, every day pieces. They are a cinch to throw on, require very little thought, and make you look a bit more polished without being too overdressed for daily errands. Or layer it up with your favorite gold and hematite necklaces to dress it up a bit. Like this look:
If you're curious what I've been wearing with my Truth necklace, well let me tell you! I love it with the Cleo or Magic Kingdom posts or gold Hoop earrings, the Stack It ring, Now & Forever ring, and Terrific and/or On Trend Bracelets. This makes for a simple but polished look.
So no matter what your occasion, this Truth necklace will be a great addition. I always pack it in my jewelry stash when I'm headed on a trip. It's lightweight and such a cute piece. Oh and it doesn't hurt that this piece is ONLY $26 and comes with that unconditional guarantee, which you just have to love!
Stay inspired & the Truth is the way to go!
~Kelli
0