It's the most wonderful time of the year… Well, almost. I know what you're thinking here: "Kelli, Thanksgiving is next week. Why oh why are you already talking about Christmas TV movies??" Because I can! Okay, just kidding. The fact that they've actually been playing these classic Hallmark Christmas movies on TV all month is actually why.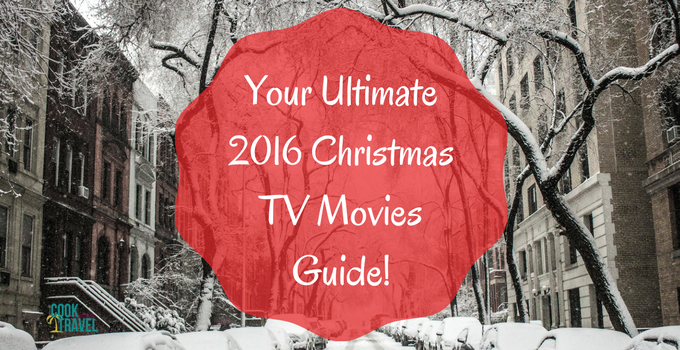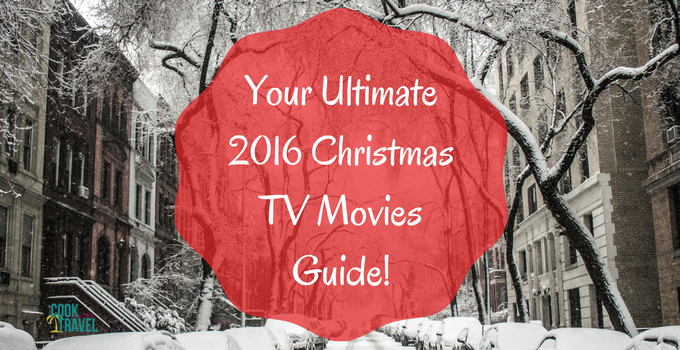 Since I proclaimed my love for cheesy Christmas TV movies last year, I've found I'm in very good company with others who love them too. It's good to know I'm not alone here.
So I feel it's really my duty to you to help you keep up with the TV schedule for Christmas movies. After all, I was shocked to find that many channels have been airing holiday movies since the first of November! And honestly, I haven't been watching them for weeks or anything, because I'm not quite yet in the Christmas spirit. But I'm very close!
Now let's recap why you should love these cheesy Christmas movies:
In a world that is filled with negativity, these little Christmas gems are a great distraction from reality.
You can pretty much tell 15 minutes into the film how it'll end. Hey, a little predicability in life is not a bad thing.
It's fun to see actors that you forgot about like Candace Cameron Bure, Sarah Lancaster (from Chuck), Rachel Boston (from Witches of East End), and more. Before you know it, you'll be saying: 'Hey, I know that guy!'
Hope is lovely, and for my fellow hopeless romantics, these cheesy movies provide a little hope in the romance department.
Finally these movies are a reminder of what a magical time of year this is. The true meaning of Christmas is nearly always part of the story line, and I think that in this day and age it's worth remembering why we celebrate.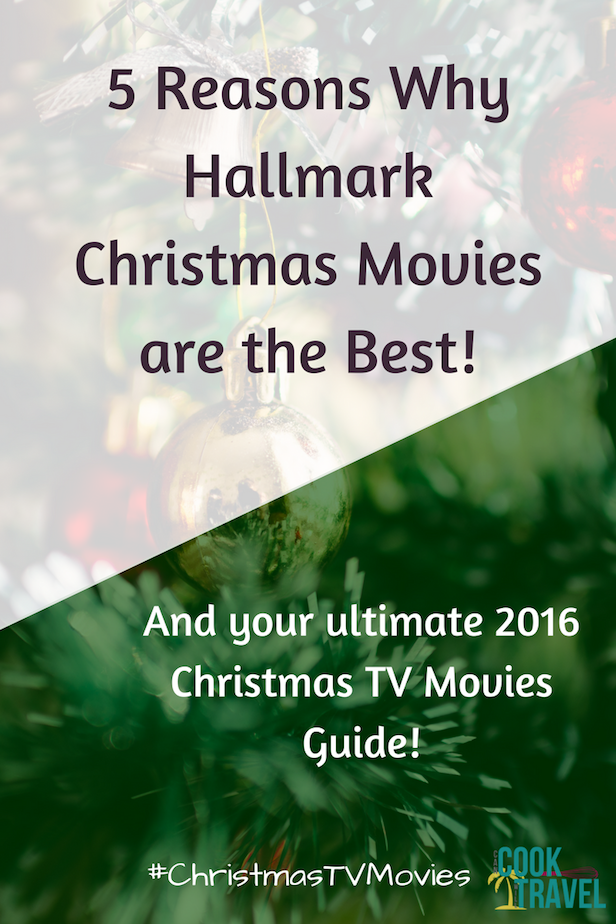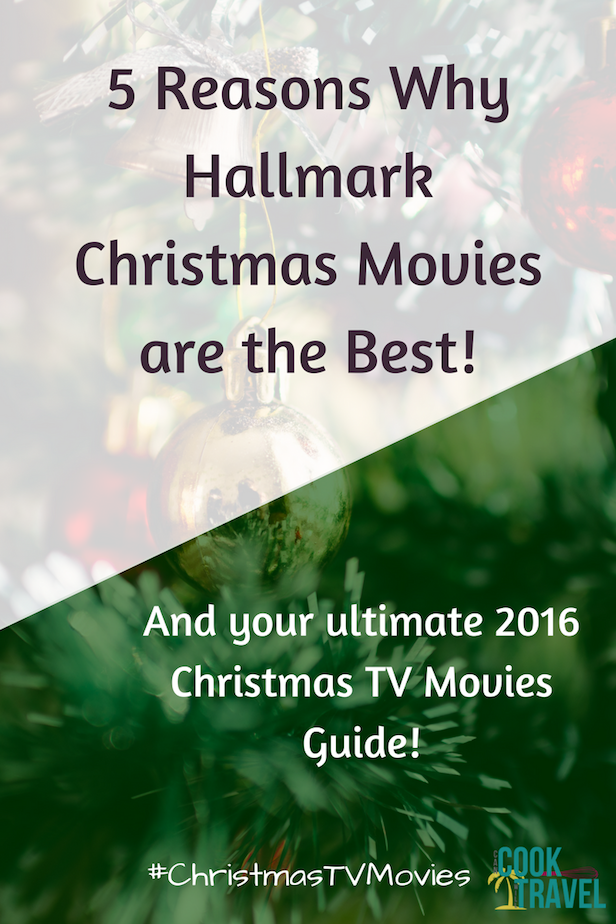 My favorite Christmas TV Movies
Let It Snow – Watch Candace Cameron Bure find the joy of Christmas (and of course romance) at a gorgeous winter resort. I watch this flick multiple times a season to get me in the Christmas spirit.
Ice Sculpture Christmas – This is a new movie this year with Rachel Boston (you may recognize her from Witches of East End or (500) Days of Summer) as she works towards becoming a chef and entering an ice sculpting competition. The cook in me was obviously drawn to this one. It's cute, charming, and pretty fun too!
A Bride for Christmas – This movie is basically a "How to Lose a Guy in 10 Days" plot with a holiday twist to it. A guy is on a mission to convince a girl to marry him, and of course he sets his sights on a girl who has sworn off men. Hilarity ensues!
Christmas Under Wraps – A favorite Hallmark movie in our house is this one, where Candace Cameron Bure winds up in a tiny Alaskan town as their local doctor. She realizes that there is a secret this town is hiding. We especially love it because the love interest looks like Patrick Dempsey!
Fir Crazy – This flick starring Sarah Lancaster (you know, Chuck's sister) is where she takes over her family Christmas tree business selling trees in the big city after losing her corporate job. She's feeling lost and this family business helps her find her purpose again (of course).
'Tis the Season for Love – This one also stars Sarah Lancaster who is coming back to her [adorably charming] hometown and is forced to admit that she hasn't been living her dream life and is facing the question of what her future looks like. This one is a new Christmas movie this year, and it was a fun one to watch.
A Princess for Christmas – Who doesn't want to go from commoner to princess? This story is so cute, plus if you're a fan of the Outlander series on Starz, then you'll be happy to know that a fresh-faced Jamie Frasier is in this one!
Matchmaker Santa – This one is pretty cheesy, I'll give you that! But it's a cute tale of Santa interfering with a relationship to make sure that the girl ends up with the right Mr. Right for her.
Window Wonderland – I really love watching this movie every year. It stars Chyler Leigh (from Grey's Anatomy and Supergirl) as she competes for the head window designer job at a major department store. It's so cute to see the story unfold.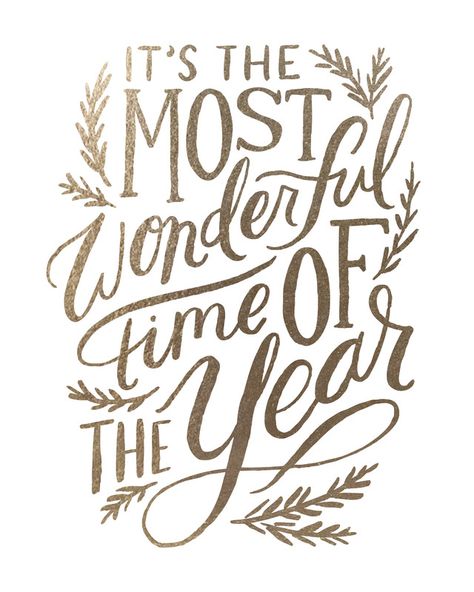 What's new in 2016 on the Christmas TV Movies front?
Check out this link for a list of all of the new movies to premiere this season. They even go all the way to January 1st for a Rose Parade inspired movie. There are TONS of new Hallmark movies to enjoy.
Hallmark's Countdown to Christmas 2016 Schedule:
If you love the Countdown to Christmas that Hallmark Channel has, here's a full schedule to make sure you don't miss a thing!  You'll find a ton of movies are on from now to New Years. This schedule will make sure you never miss any Christmas TV movies this season.
Full Christmas TV Movies schedule across all channels:
While the Hallmark Channel and Lifetime are two of my favorite sources for watching these flicks, they are on tons of different channels. Someone who loves them even more than I do put together a full schedule across multiple channels. Here you'll find everything from the classic Christmas movies we know and love to the more cheesy, Hallmark movie variety.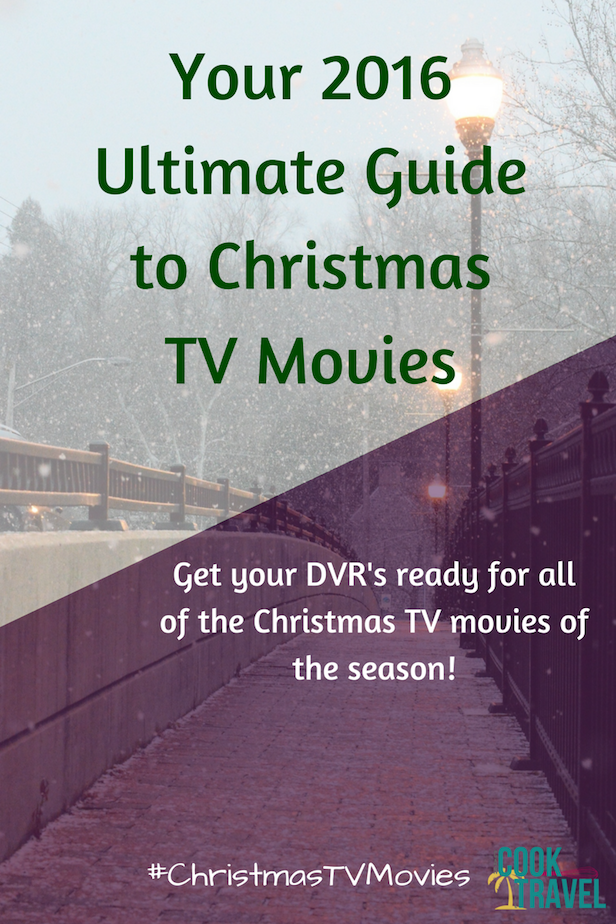 Well this post should have you covered for the season. You're sure to never miss any future cheesy Christmas TV movies now that you're armed with lots of schedules. So clear out your DVR and get ready to start recording!
What are your favorite cheesy Christmas TV Movies? I'd love to know! Comment below and maybe you'll help me discover some new favorites!
Stay inspired & enjoy the season!
~Kelli
0