Can I tell you a secret? I don't love peppermint patties. I like them, but I definitely don't crave them. Chocolate and peanut butter is a whole other story! Yet I was totally drawn to this recipe for Peppermint Patties from PureWow.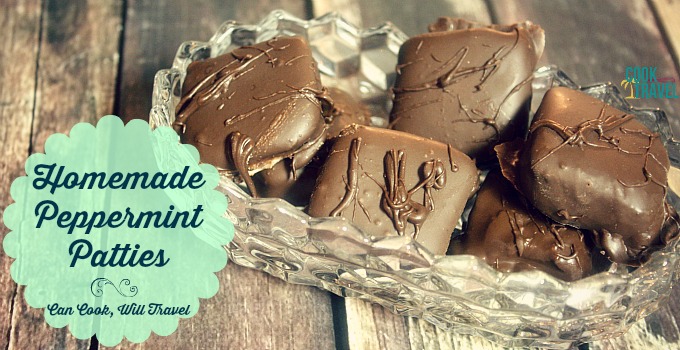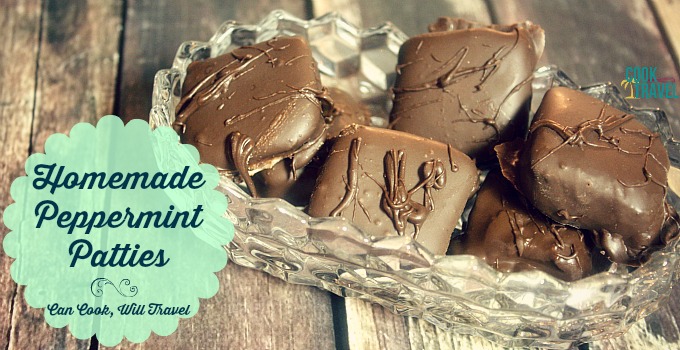 I think part of being drawn to this recipe was the idea of making my own candies. I grew up in a home where my mom made just about everything you can think of from scratch (and still does), and I love that about her. And it is starting to rub off on me a bit. I saw this recipe and thought … I can do that! And I was also hoping it would maybe change my mind a bit on peppermint patties.
Guess what? It totally did! This recipe was a homerun. It was pretty easy to make, and seriously delicious.
Let's talk about the filling first. In a mixer, combine butter and powdered sugar … yes, a good start! Then add in a little heavy cream to help bring it all together. Finally the flavors from mint extract and vanilla extract get added and combined. Super easy! Then form the mixture into a log and freeze for at least 20-30 minutes.
The chocolate coating is just from good quality melting chocolate. In this case a dark chocolate is the perfect compliment to the mint filling. Melt and make sure the chocolate isn't too hot (I think that was my problem initially).
Once the filling is chilled, use a sharp knife to cut the log into slices. A side note here, is that I will probablly make my mint log a bit smaller next time, so that my patties are a bit more bite sized. Dip each slice into the melted chocolate carefully and use a fork to tap off the excess chocolate and let it set up on a lined baking sheet.
For some of mine where you could still see some of the filling, I simply re-dipped them into the melted chocolate and let them sit again. The leftover chocolate was used to drizzle over the top of each peppermint patty to pretty it up a bit.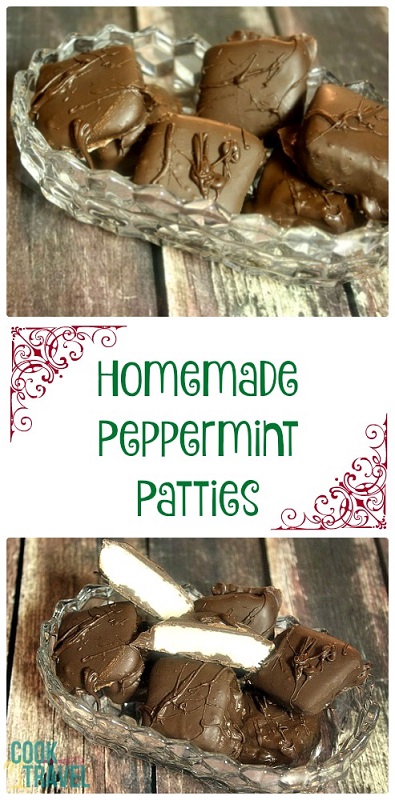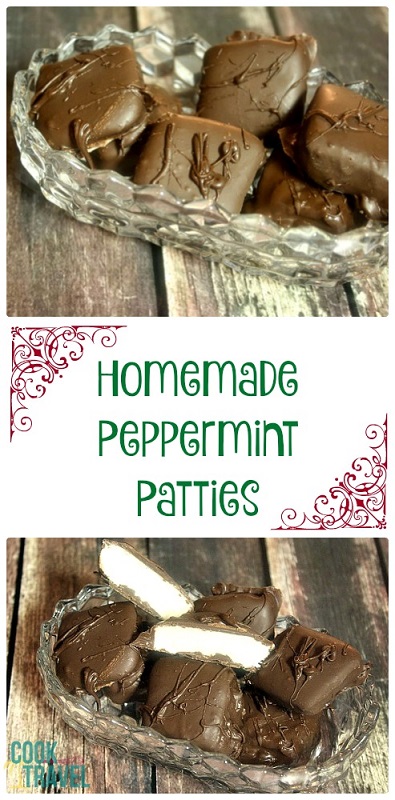 These peppermint patties were worrying me at first that they were going to be a bit of a fail. BUT they set up really well, and any messy ends can be broken off. Plus I ended up loving that they looked a bit rustic, because they were obviously homemade.
My favorite part hands down is the filling. It is so creamy and flavorful without being too minty. Keeping my family out of these while they cooled was my biggest challenge. Yum, yum, yum!
So go ahead and get a bit adventurous with these Peppermint Patties! They're a lot easier than they look and will make you the star of the next party you go to. They also are a perfect addition to your holiday candy platter for your friends and family. Be sure to click that link for the recipe and step by step instructions. Happy candy making!
A look back:
One year ago: Cranberry Love – Part 3: Cranberry Chicken
Two years ago: Christmas Cookies with a Twist – Pistachio Cranberry Cookies
Three years ago: Avocados + Spicy Peppers = One Crazy Good Enchilada Dish
Four years ago: Honey Oatmeal Bread – Oh Yeah!
0