My Irish roots got very excited when I came across this Irish Whiskey Coffee Brownies recipe. I'm a chocaholic, one part Irish, and I'm also a girl who needs her coffee every morning. So what could be more perfect to ring in this St. Patty's Day? Pretty sure other than a pint…not much else!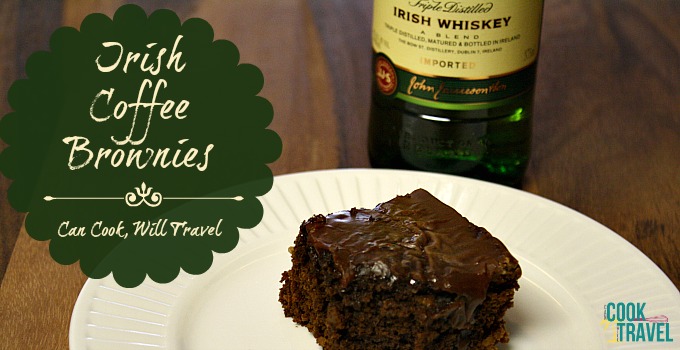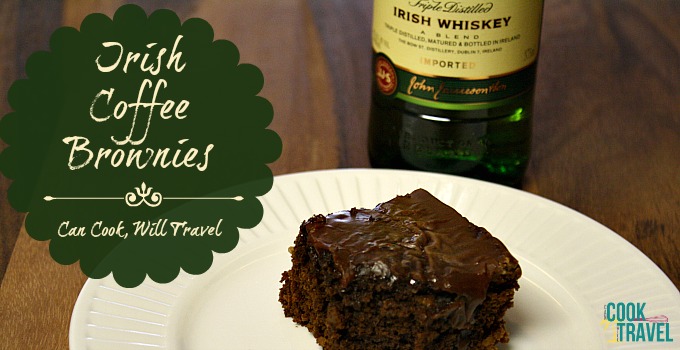 Now I have to admit that I find it hard to beat a good brownie box mix. But no box mixes I know of instruct using Irish Whiskey and some coffee…so I decided to take the homemade plunge. I gotta say I'm glad I did!
The brownies start off by heating butter, sugar, and cocoa powder together until the sugar is melted. Then the eggs and vanilla get stirred in off of the heat. Finally I alternated dry ingredients with wet ingredients. The wet ingredients pump up the brownie's flavor with whiskey and instant coffee in the mix.
But wait…that's not all! Once the baking is done, the Irish Whiskey Coffee Brownies get a delightful glaze over the top. The glaze is a mix of cocoa, brewed coffee, and more Irish Whiskey. Don't worry, there isn't a strong alcohol flavor throughout the dessert, but it does improve the flavor along with the coffee. So delicious!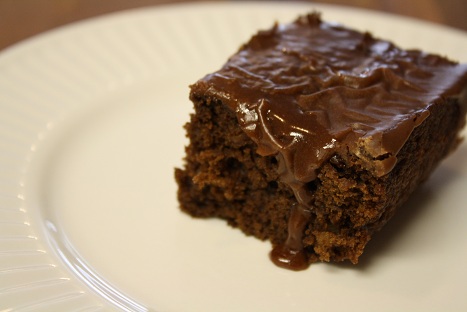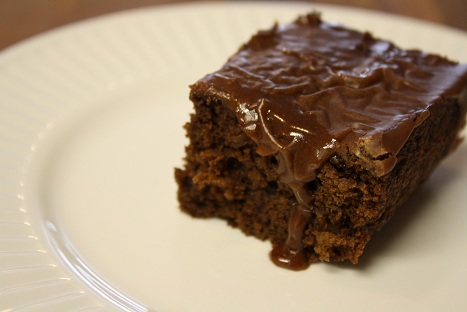 Huge eating tip for you…to get that fresh out of the oven, ooey-gooey goodness just heat up your brownie for 10-15 seconds before eating. Oh. My. With every bite I took I was ooh-ing and ah-ing at my creation…it was that good! I cannot wait for you to try this out!
Now what could be more fun to begin celebrating St. Patrick's Day this weekend? Other than some green clothing and your favorite alcoholic beverage…hey we're talking about the Irish here, okay?! Click here for the Irish Whiskey Coffee Brownies recipe and step by step instructions!
A look back
One year ago: Spaghetti Squash is so cool!
Two years ago: Happy St. Patrick's Day! Bring on the Guinness!
0