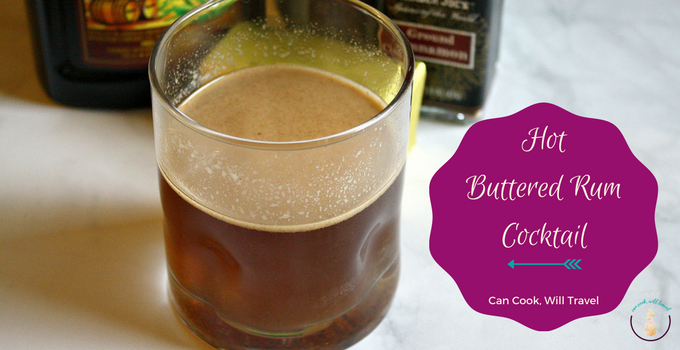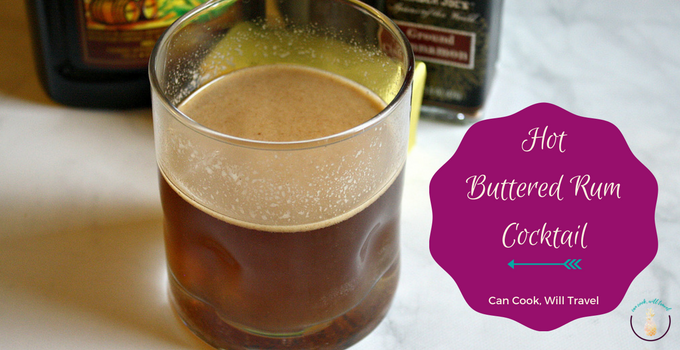 (This Dairy Free Hot Buttered Rum is my dairy free version of this recipe on The Spruce website, so check that out here.)
Step by Step Instructions:

You'll be asking yourself how this Dairy Free Hot Buttered Rum is free of butter it's so good, so here's what you'll need: Coconut Sugar (or brown sugar if you'd rather), Dark Rum, Vegan Butter (or regular), Ground Cinnamon, Allspice, Nutmeg, and Vanilla Bean Paste.

The first step for this Dairy Free Hot Buttered Rum is to bring some water to a near boil, so get that going.

While the water heats, add a little pat of vegan butter to your glass along with a splash of vanilla, 1 teaspoon of coconut sugar, and a dash of cinnamon, nutmeg, and allspice.

Then use a muddler or a wooden spoon to work the spices and sugar into the butter.

Now add 2 ounces of rum to the glass.

At this point the water had heated and was just below boiling, so measure 5 ounces of water and add it to your glass. Stir the Dairy Free Hot Buttered Rum for several seconds until the butter incorporates and then forms a nice little foam of sorts on top. Then enjoy while it's still warm!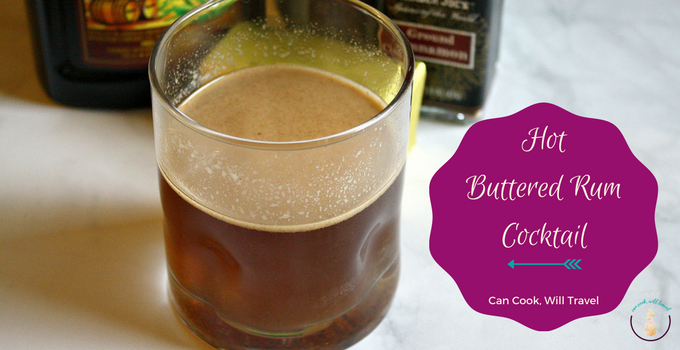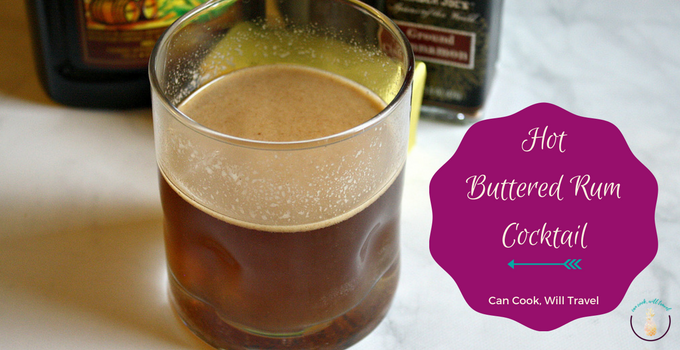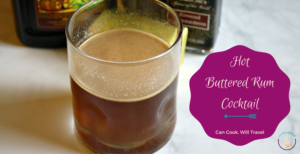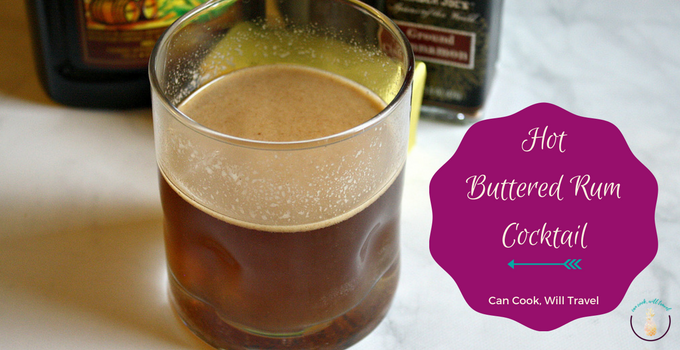 Print
Dairy Free Hot Buttered Rum
Yield 1 cocktail
This warm cocktail will keep you going on those cold, cold nights! Cheers!
Ingredients
Cocktail Ingredients:
Small pat of Vegan Butter (about 1/2 T. and you can use regular butter)
1 t. Coconut Sugar
Dash of Cinnamon
Splash of Vanilla Bean Paste (or extract)
Dash of Nutmeg
Dash of Allspice
2 oz. of Dark Rum
5 oz. Hot Water
Instructions
Start heating water to just at boiling or slightly below.

 

While the water heats, muddle together the vegan butter, coconut sugar, cinnamon, vanilla, nutmeg, and allspice. So if you don't have a muddler, just use a wooden spoon like I did until it forms a paste.

 

Then add 2 ounces of rum to the glass, and top with 5 ounces of the pretty warm water and stir for several seconds until it's all combined. Then enjoy while still warm!
Notes
Quick Tip: Adjust the amount of rum as you like. You could always do 1.5 oz if you'd prefer.
Courses Drink
Nutrition Facts
Serving Size 1 recipe
Amount Per Serving

Calories 168

% Daily Value

Total Fat 3 g

5%

Saturated Fat 1 g

5%

Unsaturated Fat 2 g

Sodium 28 mg

1%

Total Carbohydrates 4 g

1%

Sugars 4 g
* Percent Daily Values are based on a 2,000 calorie diet. Your daily values may be higher or lower depending on your calorie needs.
1