To me, no smell sums up Summer better than basil. I love being able to grow it in an herb garden, watching it shoot up, and the smell … oh that smell! (I had to keep chasing our little kittens out of the basil a few weeks ago. Their saving grace when I picked them up was that they smelled so darned good!) So naturally anytime I can work basil into my meals, I'm all in! And I literally stopped in my tracks when I saw a Basil Garlic Popcorn recipe on Real Simple's website.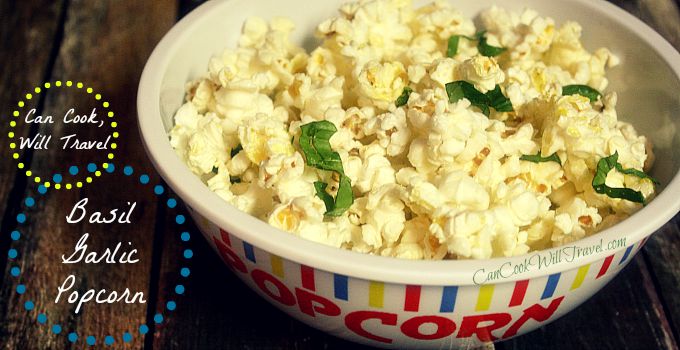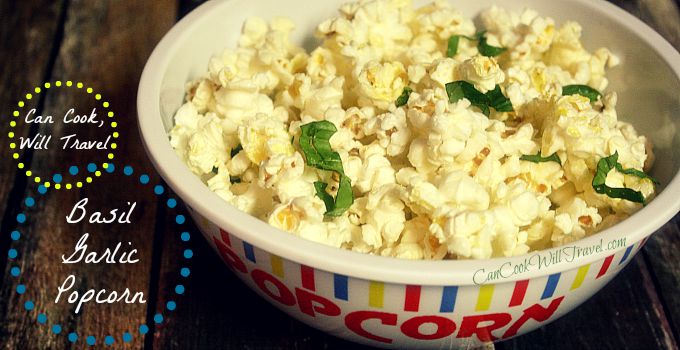 I was on the hunt for a simple recipe that tasted great and would fit into my busy week. And this Basil Garlic Popcorn ticked all those boxes and then some!
Let's talk about timing. I made this from start to in my mouth in about 5 minutes. For a busy girl who is juggling a lot, that is a huge plus.
Simple? Oh yes, this popcorn has only 4 ingredients! Now usually I like my popcorn pretty low key without a lot of crazy seasonings. Some coconut oil, air popped popcorn, and some salt (or truffle salt if I'm feeling fancy). So adding in 1 more ingredient (enter fresh basil), wasn't too much of a stretch for me.
Just pop the corn in your air popper (about 2 minutes for mine), and while it pops, wash some fresh basil and chop it up. Around that time, my popcorn was done. Transfer it to a bowl, add the basil, some garlic salt, and drizzle your extra-virgin olive oil over the top. Stir it up so the basil is throughout, and dig in. Yep, that's it!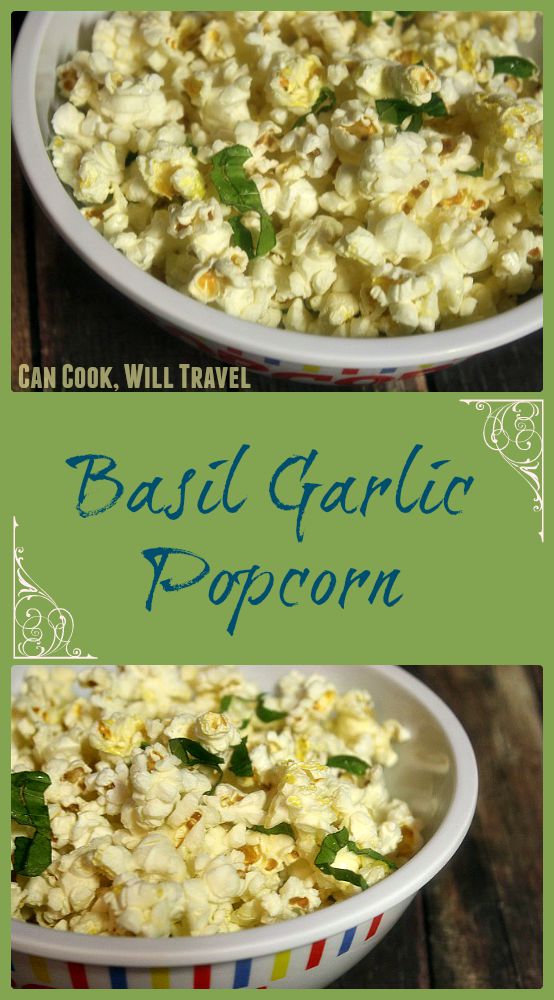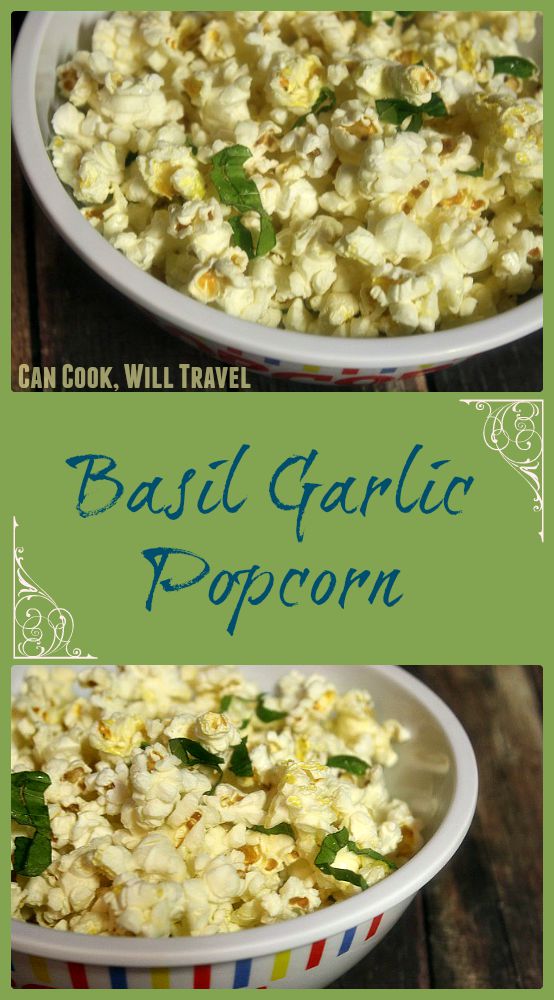 The smell … let's talk about that. I could have just sat and smelled the basil garlic-y goodness of this popcorn for several minutes. But who am I kidding? I had to eat it, which was just as delightful! The basil perfumes the popcorn and the garlic gives it another layer of flavor. This is one savory snack that will feel like you're hugging a bowl of Summer!
So if you have fresh basil laying around or can get your hands on some, then you absolutely need to add this recipe to your list of healthy snacks to make. No greasy hands, you control the garlic salt if you want a little less, and enjoy! And I highly encourage sharing as this turned out to be extremely popular in my house!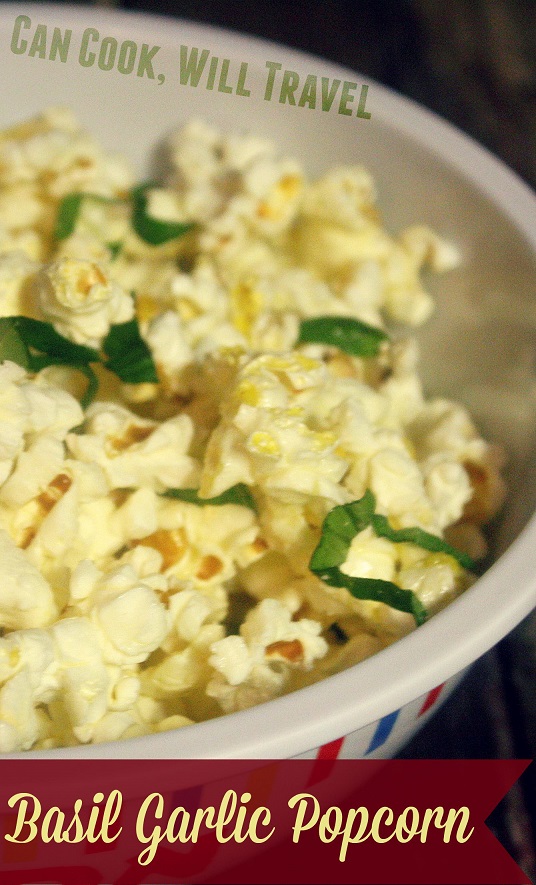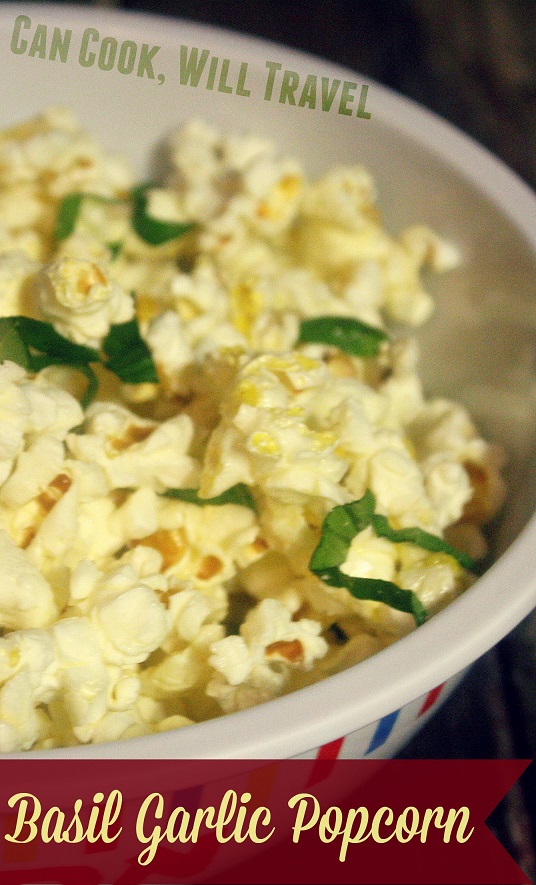 The kitchen tool you'll need for this recipe is your favorite popcorn air popper. Our family loves popcorn, and none of us can go without an air popper. I particularly love this one by Presto and I may or may not have (okay I totally did) taken my sister's Presto air popper hostage 7 years ago and wouldn't give it up … so I got her a new one for Christmas that year! (Love ya sis!)
Say hello to Basil Garlic Popcorn, and your snacking ways will never look, smell, or taste better! Click that link for the recipe and step by step instructions. Happy popping!!
A look back:
One year ago: Three Cheers for Sauteed Zucchini with Toasted Garlic and Lime!
Two years ago: Feeling Fancy with Blackberry, Fennel and Goat Cheese Pizza
Three years ago: It's a Mac 'N Cheese Kinda Week
Four years ago: It's Tea Time…Muffins + Chai Tea = Pure Goodness!
0