Before finding Park Lane Jewelry, I'll be honest…I didn't own much rose gold jewelry. And what I did have, I rarely wore. I always thought rose gold was a pretty metal but not something I could pull off, especially when I'm feeling pale.
I always thought I was pretty edgy with my gold jewelry, but I have to say that the more rose gold I come across, the more I fall in love and feel so on trend. The reason why? Because I can actually wear rose gold and it looks great! What's even better is that YOU can wear it too!!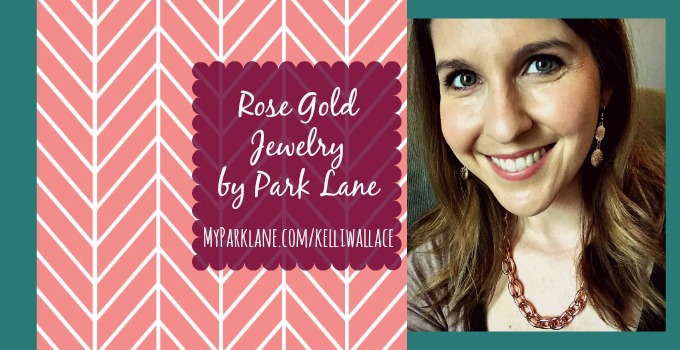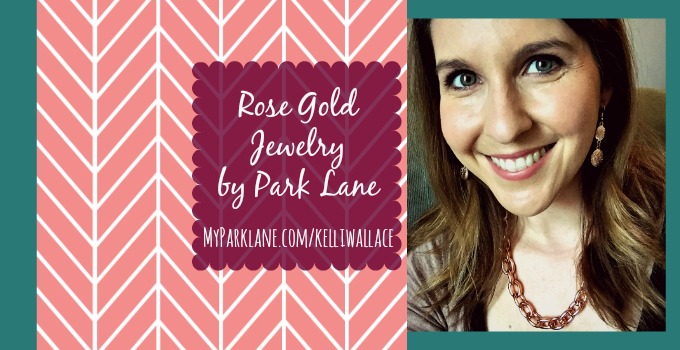 So here's the deal…rose gold is basically a mix of silver and gold (it's like a lighter gold with a slight pink tone). And everyone can pull off silver, and unless your hair is jet black or steel grey, then there are warm tones in your hair and skin, which means you can look great in gold. And this also means rose gold looks great on nearly every skin tone too! LOVE THAT!
This past weekend I had a training to attend, and I had this urge to try out rose gold a bit and get out of my comfort zone. I went with a pretty modern and classic look of dangle earrings, a short chain, and some bracelets to complete the rose gold look. Then I finished it off with some of my favorite silver rings that had crystal on them to tie into my bracelets (because I forgot to pack rose gold rings…silly Kelli). And just like that I was looking fab!
I think it's the fact that Park Lane has a HUGE selection of rose gold jewelry that has gotten me really excited about wearing it. Their Step Up necklace, Now & Forever necklace, Verona necklace, and Connections necklaces are some of my favorites that you can wear with nearly any outfit.
Now go forth and find yourself some rose gold…it's classic, works with nearly every color and is totally on trend!
0