I must tell you about a new app I am loving called Bloglovin. First of all, I need to thank my friend Lindsey for telling me about it. You know how we stumble across different blogs that we just think are great? But then before you know it, you've totally lost track of what the name of the blog was, let alone what is actually happening on that blog.
Well search no more, there is a great app that is available for iPhone, iPad, and Android and it can also be set up through their website if you don't have a smartt phone or device. Here's how it works…download the free app (or go to their website) and then start searching for all of your favorite blogs and start following them. Then as you find more lovely blogs you can't miss out on, you can start following those as well.
So each day I'll get an email from Bloglovin whenever one of the blogs I follow posts something new. That way you're staying up to date with all of the latest news from your favorite bloggers. Now that you know what it's about, doesn't the name Bloglovin seem so appropriate?!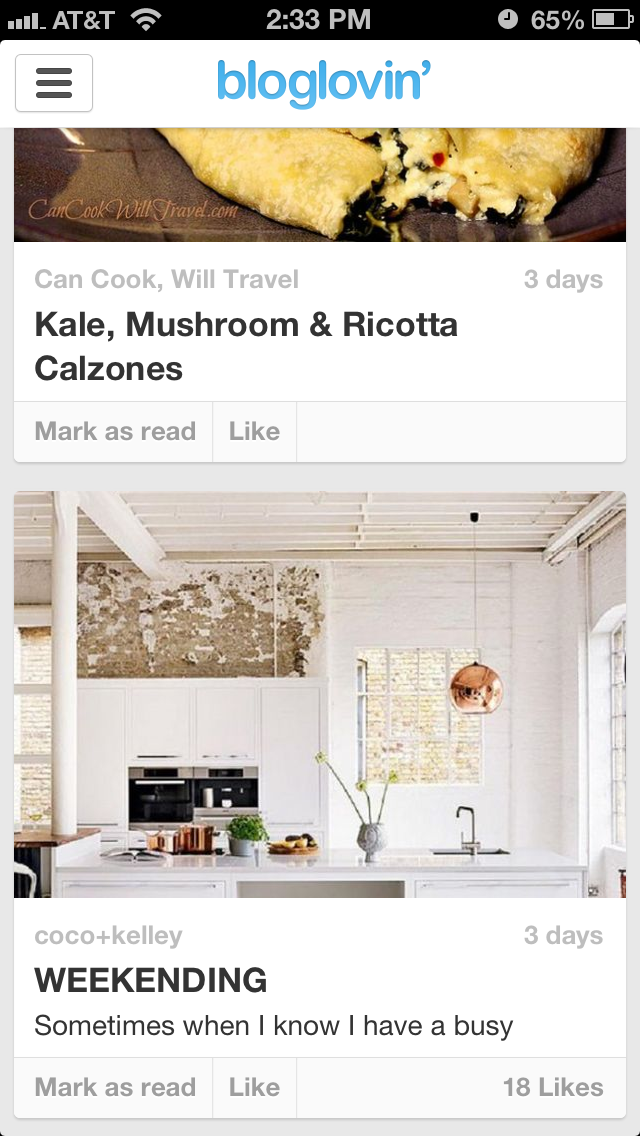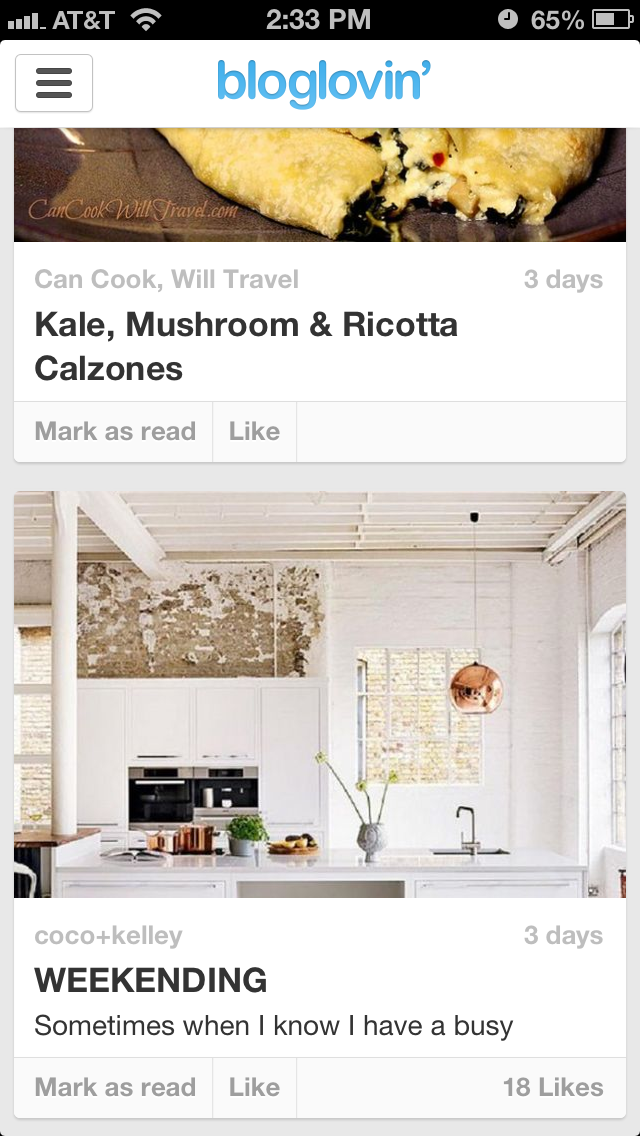 You can open the app on your device and there is a lovely feed of all of the new posts that you haven't read yet, as you can see above. Once you read it, you can mark that post as read so you're only seeing new stuff. How fun is that?! Now for those blogs that post several posts every day, I do get a bit overwhelmed and I found that I've been un-following those blogs. But if you are all about getting the latest updates, then my friends, this app is for all of you!
I also really love this option for those friends of ours who don't use Facebook, Twitter, or Google+. What a great, user-friendly way for them to keep up with their favorite sites without the use of social media.
PS – Can Cook, Will Travel is on Bloglovin, too, so you can always stay up to date with all my latest updates.
0