Roasted Butternut Squash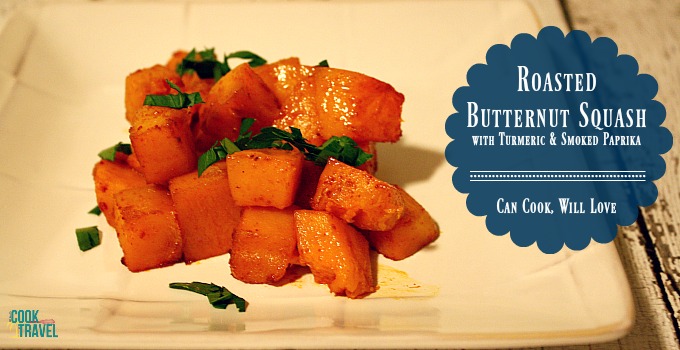 3 pounds Butternut Squash, peeled, seeded and cut into 1-inch cubes (about 8 cups)
2 tablespoons Extra-Virgin Olive Oil
2 teaspoons Smoked Paprika
¾ teaspoon Kosher Salt
½ teaspoon Ground Turmeric
½ teaspoon Garlic Powder
Begin by preheating your oven to 375 degrees.
Once your butternut squash is cut, add the squash, extra-virgin olive oil, smoked paprika, salt, turmeric, and garlic powder in a large bowl. Then combine all of the ingredients.
Then line a large roasting pan with a Silpat or parchment paper. Pour the squash onto the pan, and you can use 2 pans to roast the squash if you would prefer.
Finally Roast the squash in the oven for 32-37 minutes until it's tender and has started to brown. Then serve right away and enjoy!