Pimms & Lemonade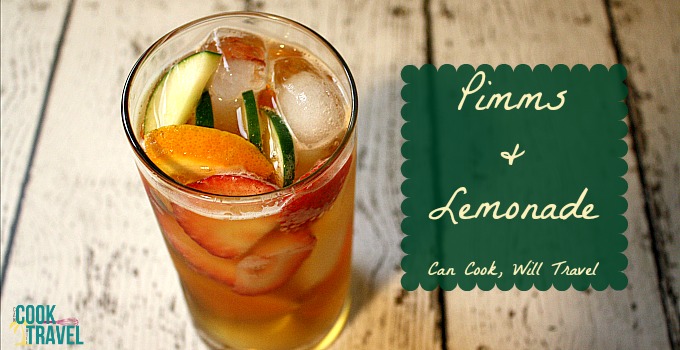 1.5 ounces Pimms Gin Liqueur
6 ounces diet Ginger Ale (or you can use your favorite Lemon-Lime soda or fully loaded Ginger Ale)
1 fresh Strawberry sliced
1 slice of fresh Orange, cut in small pieces
2 slices of Cucumber, cut in half or quarters
Fresh mint, optional
Begin by slicing your fruit into bite-sized pieces.
Then fill a tall glass about half full with ice cubes.
Add a few slices of each fruit to the glass and a few mint leaves if you have some on hand.
Pour 1.5 ounces of Pimms over the top and then fill up the rest of the glass with ginger ale or lemon-lime soda. Give it a stir and enjoy!