Ravioli Bake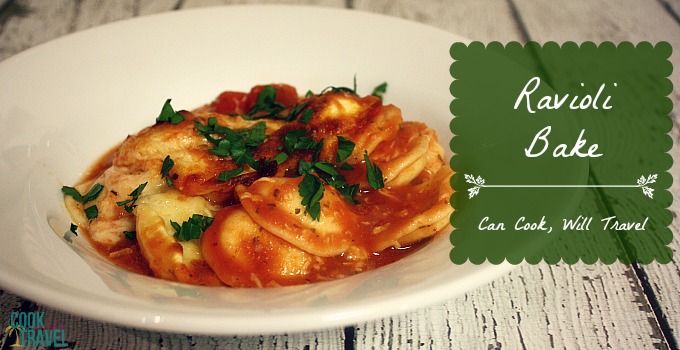 24 Ounces can of Pasta Sauce (Choose your favorite)
14.5 oz can of Diced Tomatoes (Do not drain)
½ Cup of Water
1 - 1½ pounds of Frozen Raviolis (You can choose whatever variety you'd like)
2 Cups of Mozzarella Cheese, Shredded
1 Cup of Parmesan Cheese, Shredded
2 Tablespoons of fresh Parsley, finely chopped
Begin by preheating your oven to 400 degrees.
Spray a 9x13 casserole dish with cooking spray.
Add the pasta sauce, water, and entire can of diced tomatoes to the casserole dish and mix carefully so it's well combined.
Start layering half of the frozen ravioli in one layer. Then add 1 cup of shredded mozzarella cheese over the top. Then layer the remaining frozen ravioli over the cheese and top with the other cup of mozzarella cheese and 1 cup of shredded Parmesan cheese.
Bake the casserole for 45 minutes.
Top the finished casserole with chopped parsley and serve immediately and enjoy!