Basil Garlic Popcorn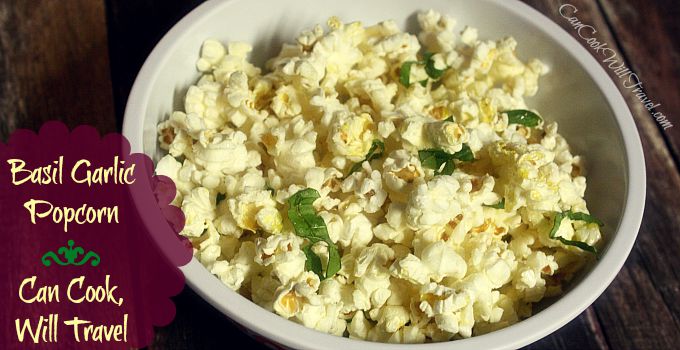 8 cups of Popcorn, popped (about ⅓ cup of unpopped corn)
1 tablespoon of Fresh Basil, chopped
1 teaspoon of Garlic Salt
2-3 tablespoons of Extra-Virgin Olive Oil
Begin by popping your popcorn in your favorite air popper. (I love the Presto Air Popper, personally.)
While the popcorn is popping away, wash, dry, and chop your fresh basil.
Once the popcorn is done, transfer it to a bowl (removing any unpopped kernels) and add the chopped basil, 1 teaspoon of garlic salt (you can add less here if you prefer), and 2 or 3 tablespoons of extra-virgin olive oil (totally up to you how much you want).
Grab a large spoon and carefully stir the mixture until it's well combined and the basil is throughout.
Serve it up right away and enjoy!!