Stuffed Bell Pepper Soup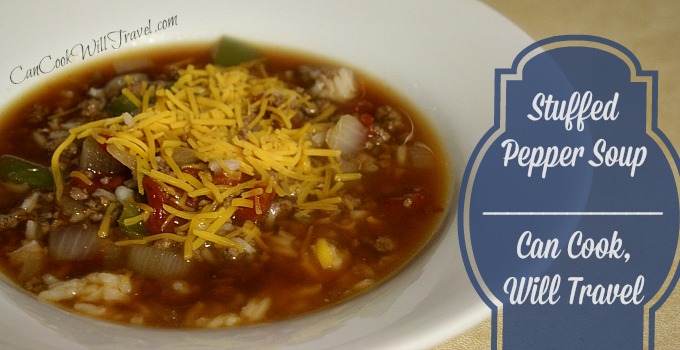 2 tablespoons Olive Oil
1-pound Ground Beef
1 yellow Onion, chopped
1 green Bell Pepper, chopped
2 Tomatoes, diced (you can also use 1 can of diced tomatoes)
2 cloves Garlic, minced
4 cups Beef or Chicken Broth
salt and fresh Pepper to taste
2 cups cooked long-grain White Rice
Cayenne Pepper or Crushed Red Pepper Flakes (optional)
Shredded Cheddar Cheese (for topping)
Hot Sauce (optional)
Begin by grabbing a large pot and heating it over medium heat. Add 2 tablespoons of olive oil to the pot.
Once the oil is hot, add the ground beef. Break up the beef and brown it until the beef is fully cooked.
Add the can of tomatoes, diced onion, diced green pepper, garlic, and red pepper flakes, if desired, to the soup pot. Stir to combine. Cook the veggies for at least 5 minutes or until the veggies are tender.
Add the broth and season with salt and pepper.
Stir the soup and cover. Cook the soup for about 20 minutes over low heat. Once the soup is heated through, you're all set.
Add in 2 cups of cooked rice and stir so it is mixed throughout. Serve with your favorite stuffed pepper toppings and enjoy!