Another installment of my blogging roundup is here for your reading enjoyment. And in March it was all about good food and a lot of love for the Irish, if I'm being honest.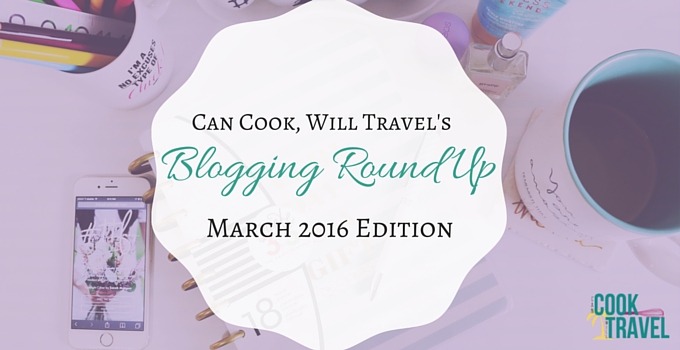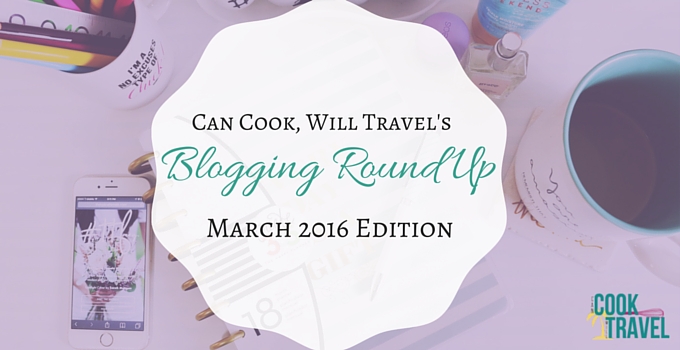 So I'm part Irish (I'm a bit of a mutt really, but that's totally okay!), and any excuse to celebrate my roots, I'll happily take. So I certainly featured a few Irish-related recipes and music this month.
In addition, there really was a recipe for everyone in March, and I also featured a cookbook and some blogs I'm totally crushing on.
So let's dive into this blogging roundup, shall we?!
Recipes Blogging Roundup
I really had all of your cooking bases covered in March. From some great sides, a fabulous chicken dish and a casserole and even a dessert, you're sure to find something to enjoy.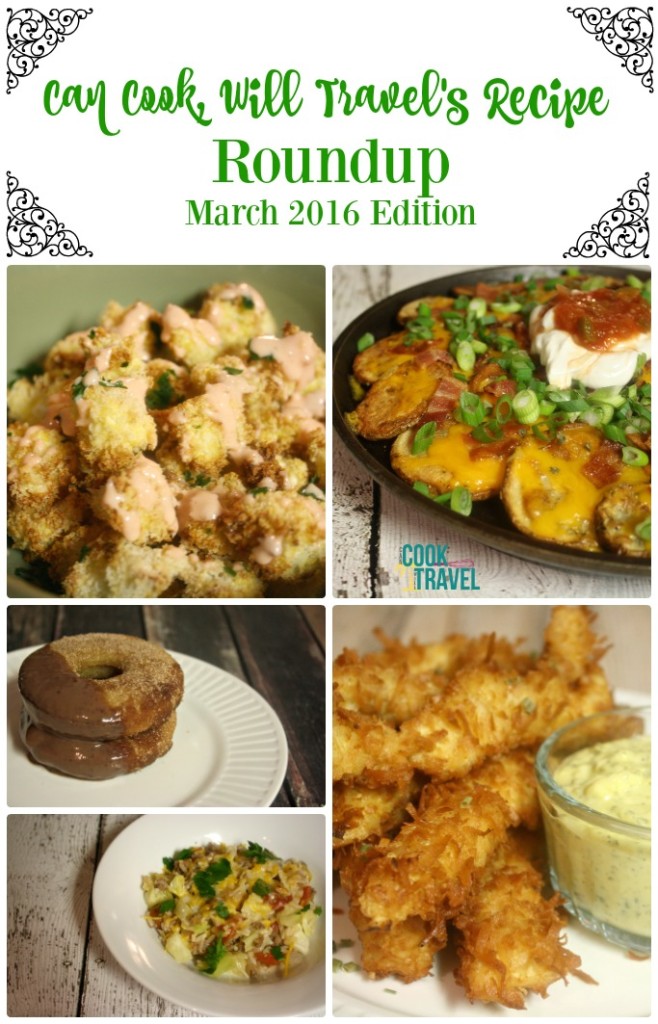 Sides & Appetizers:
Let's talk about this Skinny Bang Bang Cauliflower. Cauliflower is such a versatile vegetable, and you can use it as a low carb ingredient or get a bit decadent. This recipe was on the lighter side and was a bit spicy. Just bread your cauliflower and roast it in the oven and serve with an amazing, spicy sauce drizzled over it and also for dipping. Pretty sure there were no leftovers with these lovelies.
I've had Irish Nachos at a pub once and they were damn delicious! So when I decided to do a little Irish inspired cooking this month, it only made sense to add these nachos to my cooking repertoire. With a base of roasted potato slices topped with melted cheddar cheese, bacon, and green onions. Then garnish with salsa and Greek yogurt (or sour cream if you'd rather), and enjoy. These really are a must-make kinda dish!
Main Dishes:
I'm not entirely sure I have words to properly describe these Coconut Crusted Chicken Strips, other than insanely good. Dip each strip in flour, an egg wash, and then shredded coconut. Fry them until they're golden and smell amazing, and then enjoy with a Honey Mango Dipping Sauce. To say these were a hit is putting it mildly. Stellar, flavorful, finger-licking-good, are all thoughts that come to mind. So do yourself a favor and make these chicken strips right away.
Stuffed Cabbage Casserole came about after St. Patrick's Day when I had plenty of leftover cabbage on hand. The idea with these is that they are like stuffed cabbage rolls but in a casserole form. And even better is that this is a one-pot dish. Love limiting my mess, and this is one comforting dish. I happily ate off of it for days and days!
DESSERT:
What's a good life without dessert. And these Churro Donuts are a perfect way to end your meal (or they can be a delicious breakfast too)! First off, they're baked, which is awesome and means you can enjoy them more. And they're coated in cinnamon-sugar for the nod to the churro. Dip them in your favorite chocolate sauce for an added treat and life is suddenly a whole lot sweeter!
Weekly Crush Blogging Roundup: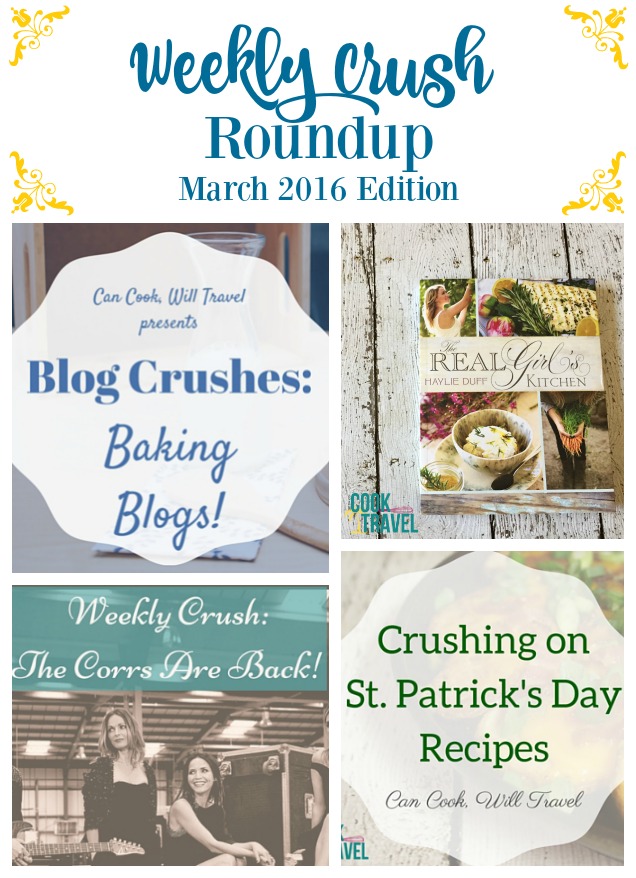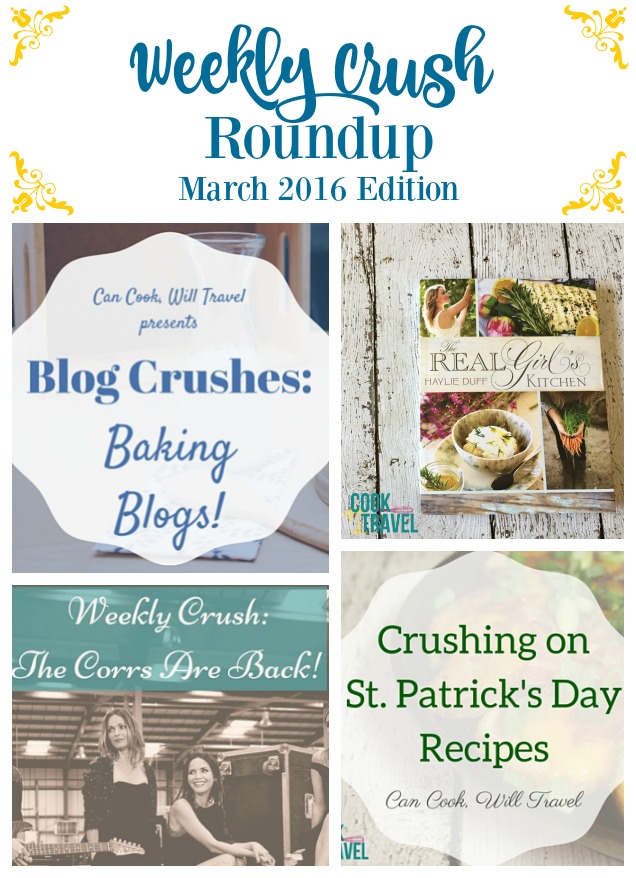 The world is a better place when music is involved. And when I learned about my favorite Irish group, The Corrs, having a new album out in the past 10 years, I couldn't wait to listen. Not only is it a great album, but it was perfectly timed with my Irish theme. Click that link for all of the details.
And in the name of St. Patrick, I wanted to highlight some of my favorite recipes that have a bit of an Irish charm to them. They are perfect for a St. Patty's Day menu, but I love them all year round, if I'm being totally honest.
Then I started up a new blogging series called Cookbook Love that highlights cookbooks I'm adoring. And in March I had to feature The Real Girl's Kitchen cookbook that comes from actress turned blogger turned Cooking show host, Haylie Duff. I love the fresh California take that Haylie gives with this cookbook, and I can see myself making tons more recipes from it.
My final crush in March was another new series I wanted to start to talk about some of the blogs that I've found along my own blogging journey. And this month we're talking baking . . . baking blogs that is. Since I've loved to bake as long as I can remember, it made sense to start off this series with some fabulous baking blogs. So I found 5 unique and really popular baking sites you can count on for fab recipes, tips, and they even have their own cookbooks if you're a big fan of them.
That rounds up March's blogging roundup for you. I hope you got a few new recipes to add to your cooking queue and perhaps found a few crushes from my weekly crush posts.
Your turn: What did you think of this month's blogging roundup?! Comment below and let me know what you're loving and what you want to see more of! I'd love to hear from you!
Stay inspired & happy discovering!
~Kelli
0